By Fiona Vernon
During the spring season, many homeowners begin looking for ways to improve the interior of their home. One way in which they choose to do this is by removing old flooring from their residence and replacing it with newer flooring that better accommodates their home's interior design. For family rooms and bedrooms, carpeting is one of the most sought after types of flooring to use for these renovations. However, finding the affordable flooring that is as soft as it is durable isn't always easy.
At Barrington Carpet & Flooring Design—located at 3602 Arlington Street in Akron, Ohio—homeowners have a vast selection of affordable flooring to choose from for their residence. Currently, this home flooring store is running their Love Your Floor event on Mohawk SmartStrand Silk and Mohawk Wear-Dated Embrace premium carpet now until May 23rd, 2016. As part of this Love Your Floor event, homeowners from Cuyahoga Falls and throughout the region can save up to $500 off one of these soft carpet types.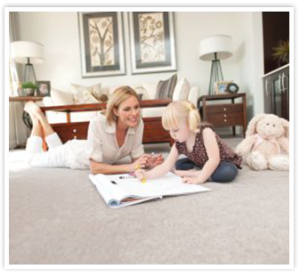 Although there are many other carpet flooring products to choose from at this home flooring store in Akron, SmartStrand Silk and Wear-Dated Embrace are some of the softest carpets that Mohawk offers. Despite their similarities in softness, SmartStrand Silk and Wear-Dated Embrace are different types of premium carpet. Wear-Dated Embrace, for example, is one of the softest types of premium nylon carpeting currently available on the market. This is because Wear-Dated Embrace carpet uses twice the fiber of ordinary nylon in each yarn. For added convenience, this soft carpet is also treated with ScotchGard Protector Advanced Repel Technology to provide it with stain and soil protection
SmartStrand Silk, however, is the only soft and premium carpet to have built-in stain and soil protection that will never wear or wash off over time. Furthermore, this luxuriously soft flooring has three times the fiber of the average soft nylon carpeting, making it one of the softest flooring products in the world. Best of all, SmartStrand Silk as well as Wear-Dated Embrace carpet by Mohawk are available in a wide range of beautiful colors to better accommodate the interior design needs of customers throughout Kent, North Canton, Cuyahoga Falls, and beyond.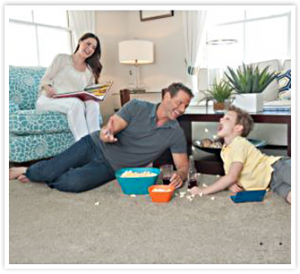 Alongside the Love Your Floor event for SmartStrand Silk and Wear-Dated Embrace carpet, Barrington Carpet & Flooring Design is also celebrating National Karastan Month by offering a direct consumer rebate on a pre-paid visa gift card up to $1,000 on Karastan brand carpet. Until May 23rd, 2016, individuals who choose to invest in this premium carpet are eligible for this gift card. Right now, Barrington Carpet & Flooring Design has the full selection of Karastan carpeting available at their location for customers to view and choose from—including their nylon and SmartStrand carpeting.
With so many great deals on these flooring products, deciding which one is ideal for a specific residence can be difficult for some individuals. At Barrington Carpet & Flooring Design, their knowledgeable staff members are happy to help individuals learn more about the flooring they have available and how they can benefit their residence in Kent, North Canton, and beyond.
"Our salesperson guided us to EXACTLY what was needed for our project."
-Tim and Karen S.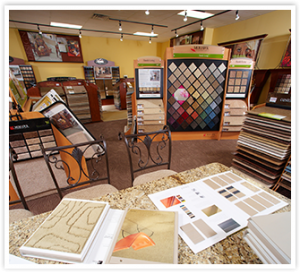 Their friendly sales consultants can even suggest cleaning products for specific carpeting they carry. In fact, Barrington Carpet & Flooring Design is offering the Soniclean SFC-7000 vacuum to those who have decided to invest in SmartStrand Silk carpeting for their residence. This specific vacuum – available at an additional cost of $349 —is specifically engineered to clean SmartStrand Silk carpeting. For this reason and many others, individuals choose to invest in this vacuum to ensure they keep their carpets clean and looking as good as new for many years to come. Why they choose to invest in these products from Barrington Carpet & Flooring Design are affordable flooring prices and top rated customer service.
To learn more about Barrington Carpet & Flooring Design, visit their website at www.barringtoncarpet.com. Otherwise, call 330.896.4141 or visit their physical location to speak to one of their knowledgeable staff members today.
Want to save 15% on your total purchase of $1,000 or more AND get a free bottle of carpet spot remover? Click HERE to take a short survey!
Barrington Carpet & Flooring Design
3602 Arlington St.
Akron, OH 44312
www.barringtoncarpet.com
330.896.4141