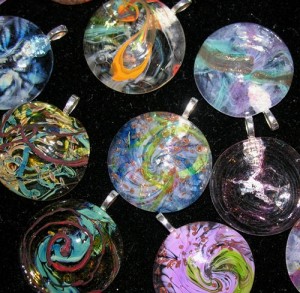 Just because it's snowing doesn't mean you can't be having fun indoors! Canal Fulton Glassworks has glass blowing as well as jewelry making classes available this winter in Northeast Ohio to help keep you entertained while making wonderful works of art in the style you prefer. Celebrate the New Year by making yourself your own personal jewelry to show off to friends and family in Canal Fulton, Ohio or to friends around the office. Glass is such a beautiful thing, especially when colored, that it's no wonder people have spent so much time designing amazing works of art with it. Whether you want a paper weight for your Stark County, Ohio office or you're looking to make beautiful glass beads and pendants to match your favorite outfit, Canal Fulton Glassworks is the place to make a reservation for fun!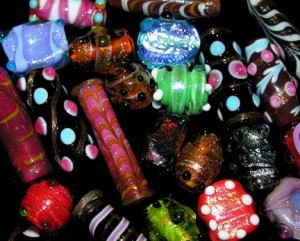 Looking for that special item that no one else has? Canal Fulton Glassworks can help you create it with their jewelry making classes this winter! Here you can learn how to make beautiful metal jewelry to fit any attire and add a rustic charm to that favorite outfit. Also, if you're interested in glass blowing, there are classes for that as well. This art form is not only old, but it has produced a large variety of amazing works of art including glass beads and pendants to wear. There are a variety of glass classes to choose from at Canal Fulton Glassworks that include a beginner's class where you can learn the basics of this glass art. Afraid you'll miss out this winter in Stark County? Don't worry because this Canal Fulton location offers classes year round in Northeast Ohio by appointment. Looking to tour the facility? Travel to Canal Fulton Glassworks and learn about the oldest commercial building in Stark County that they reside in as well as all about the art of blowing glass. With so many fun ways to learn more, why wait? Call and make an appointment today to start creating!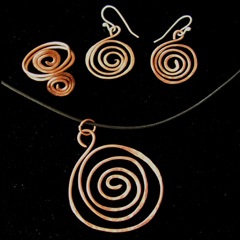 If you've ever wanted to explore a more creative side of yourself, visit Canal Fulton Glassworks. You can take classes this winter to learn the art of glass blowing. You can make amazing works of art with these skills with one of their many glass classes, including paperweights. The most popular items to create are glass beads and pendants to wear and show off to your friends and family in Stark County, Ohio. This Canal Fulton, Ohio location also offers jewelry making classes that don't involve glass. You can make an amazing metal necklace, bracelet, and more with their jewelry making class that is sure to keep you occupied this winter season! If you have some free time in your Northeast Ohio home, make sure you give Canal Fulton Glassworks a call to set you up with an amazing learning experience that's bound to be fun! This holiday season, Canal Fulton Glassworks will be opened 10am – 2pm on December 24th and closed until Thursday, December 27th when hours will resume as usual. For more information, visit their website at www.canalfultonglassworks.com or call 330.854.2966 to schedule a day of glass creativity today!