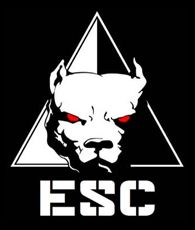 Summer's here, and the time is right for… Well, you may not be dancing in the streets, but there are plenty of reasons to celebrate, especially outdoors! Wintertime in the Hudson, Ohio and Stow, Ohio area does not lend itself to outdoor parties, so by the time spring and summer roll around, most of us are itching to get outside for graduation parties, wedding receptions, birthdays, and more. But, while you're attending to your guests, who else is watching? Is an uninvited "guest" eyeing gift table? Maybe someone prowling the parking area? If Elite Security Consultants, Northeast Ohio's security services specialists, is handling your event security, then you have nothing to worry about!
Elite Security Consultants is based in Canton, Ohio, but their incredible variety of security services are available throughout Northeast Ohio. Aside from special event security, they also provide mobile patrols for businesses, posted armed security guards, personal protective services, and install home and commercial security systems! Or, of course, any combination of these services. Elite Security Consultants works with their clients to ensure that every potential vulnerability is covered, and to provide the most complete and highest caliber professional security possible.
When you need special event security for your party at Hudson Spring Park or Roses Run, you can make use of multiple services, as well. Discourage potential threats in the parking area by having a marked Elite Security Consultants vehicle patrolling the area. If you'd prefer something more subtle, mobile patrols can also be on site in unmarked vehicles. When you contact Elite Security Consultants to plan out the event security, you can discuss how many specially trained, armed officers should be present in the vehicle, and the total number of vehicles that you will need.
Weather not cooperating? Maybe the day of your event calls for rain or it's simply too hot to enjoy being outdoors. Both are certainly possibilities in Northeast Ohio. So, you decide to host the party in your Stow home instead. Suddenly, security has taken on a whole new dimension! You not only have to keep your guests and their cars safe, but there's an added layer of concern for your own possessions. No one wants to doubt the integrity of their friends and family, but with groups of people coming and going and moving about throughout your home, how difficult would it really be for that invited guest to slip in among the masses? It's moments like this that will make you glad you made the time to sit down with the professionals at Elite Security Consultants.
In addition to state of the art electronic surveillance equipment, including video cameras, these security specialists can show you many ways to improve the safety of your home that are often overlooked by homeowners and even standard security systems. Luckily, Elite Security Consultants are anything but standard. They go above and beyond in every aspect of their business, which includes the expectations they have of their officers. Each member of the Elite Security Consultants team passes an initial, intense physical fitness exam, and must continue to pass it each year to ensure their ongoing physical preparedness. The mental aspect is not overlooked, and the training for every ESC officer is ongoing.
Whatever your security services needs—special event security, residential security systems, commercial security guards—you want the best, and the best in the Hudson, Ohio or Stow, Ohio (or anywhere in Northeast Ohio) is Elite Security Consultants. Contact them by phone at 855.ESC.OHIO (855.372.6446) or 330.639.4173, or visit their website at ESCOhio.com today!
Elite Security Consultants
1340 Market Avenue North
Suite #2
Canton, Ohio 44714
Phone: 855.ESC.OHIO
Email: Info@ESCOhio.com