Avid golfers and those new to the sport enjoy sunny days on scenic courses. And while many golf courses don plush grounds, few are draped in truly natural splendor. Among the few is Great Trail Golf Course in Minerva, Ohio. With its rolling hills, dense woods, and panoramic views, this natural golf course is a place where golfers can encounter deer, turkey, hawk or fox as they round the 27-hole layout. Near Canton, Ohio and not far from Cuyahoga Falls, Ohio or Cleveland, Ohio, Great Trail Golf Course also offers room accommodations and golfing getaway packages that further distinguish it from other golfing options.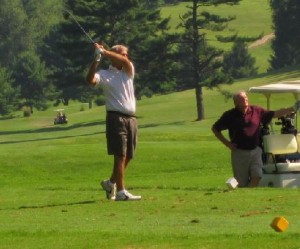 By now, you surely realize that Great Trail Golf Course is designed to provide a unique golfing experience. Its location and layout have a great deal to do with that. After all, not many golfing options allow golfers to watch deer graze or fox scamper about trees and shrubs along the perimeter as they prepare to putt. But the added bonus of being able to play and stay at this natural golf course guarantees a golfing getaway that families, friends or colleagues will be eager to book again.  
Nestled in the hills of Minerva, Great Trail Golf Course opened with nine holes in the late 1960s. Two expansions – one in the 1970s and another in the 1990s – brought the natural golf course to its current 27 holes. The space between expansions allowed the owners to incorporate what they learned about their area and their guests into the course's growth. And the complete course that is available to you today shows both an appreciation for nature and a commitment to providing visitors with more than most might expect.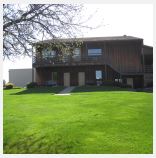 For regular golfers from neighboring Canton and visiting groups from places like Cuyahoga Falls and Cleveland, the play and stay factor is extremely appealing. And the golfing getaway package that most prefer is the Eat, Sleep & Golf Package that includes dining, lodging, and of course, golfing!
Great Trail Golf Course Eat, Sleep & Golf Package
27 holes of golf in one or two days with green fees & cart rental included.
Breakfast of one of four options served from 7 a.m. to 11 a.m.
Lunch of one of 10 options served from 11 a.m. to 3 p.m.
One night's lodging
To find out about rates and the availability of this golfing getaway package, call 330.868.6770 or go to greattrailgolfcourse.com. You can also view pictures of the natural golf course, find course information, and review daily golfing options at the website. Great Trail Golf Course is a favorite among golfers from a slew of cities including neighboring Canton, Ohio and places well beyond Cuyahoga Falls, Ohio and Cleveland, Ohio. Following your first visit, it will surely become your favorite place to play and stay as well!
Great Trail Golf Course
10154 Great Trail Drive
Minerva, Ohio 44657
330.868.6770
greattrailgolfcourse.com