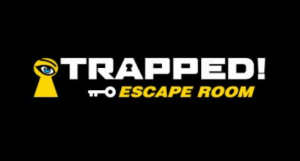 By Fiona Vernon
An individual may have finally gotten up the nerve to ask out his crush and is looking for a great date night idea around Parma, Ohio, or maybe a human resource manager has been given the task of finding an enjoyable location for an effective team building event in Cleveland, Ohio. Perhaps someone's friends want to surprise them with a unique birthday party idea around Berea, Ohio. Regardless of the reason behind looking for a night of entertainment, Trapped! Escape Room, with its four Cleveland locations, is an indoor gaming facility creating experiences that will remain in participants' minds for a long time. This fully interactive and immersive group game compels people to make cohesive decisions with logic and teamwork to solve group puzzle challenges. They only have a short amount of time to solve the clues and beat the escape room game, so working together is a crucial component. The Middleburg Heights, Ohio, location of Trapped! Escape Room is introducing a new game in August called Lost Keys, so plan a great night out with friends, family, or coworkers, and join the many others who have welcomed the challenge!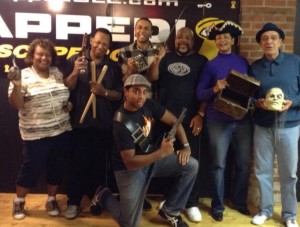 Anyone can close their eyes and imagine that they have just spent the last week lounging in the sun and playing in the ocean on a well-deserved family vacation. They had asked their "eccentric" neighbor to water their plants, but the neighbor is not home when they go to collect the keys. Nobody in the family wants to talk to him, but he has left a note: "I'm sorry I had to run out. The keys are somehow in a safe place…so safe that I can't remember where. I lost your keys and your plants are most likely dead. Be home in 30 minutes." This means that the family has a short time to get in there, find the keys, and get out so no one is forced to talk to the neighbor when he gets home. This is the scenario behind the new room called Lost Keys, which is opening in August 2017 at Trapped! Escape Room's Middleburg Heights location. There are different levels to choose from, including a 30 or 60-minute challenge at an intermediate or a challenging difficulty level. This escape room game is the perfect birthday party or date night idea when people in Cleveland are looking for something new and different to do!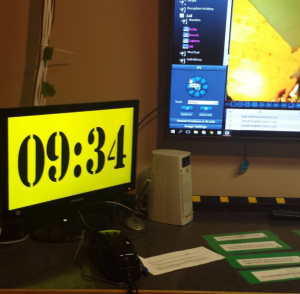 Every weekend, groups of people are looking for a great night out with friends in and around Parma or Berea and love to go Trapped! Escape Room on a regular basis, but they have already taken advantage of the vast array of group puzzle challenges that this indoor gaming facility offers. The new opening of Lost Keys is exactly the group game that they require for a much needed entertaining and fun night out! Perhaps an individual works for a company that had booked a group gaming session at Trapped! Escape Room as a team building event, and it made them fall in love with the process involved. It takes problem-solving, creativity, and resourcefulness to answer all the puzzles and solve the clues necessary to escape one of the 14 games from which to choose. One of the very challenging games is The Cell, where a group has 60 minutes to escape Stony Bay Penitentiary's infamous Death Row before they will take their last breath. Another difficult room is The Labyrinth, where one has arrived at a maze after three years of searching for a place that only gods have seen and where eternal life can be acquired.  A group has 60 minutes to solve the puzzles to progress to the Tree of Life or be trapped in the maze forever. The selection of escape rooms are offered in a range of difficulty levels, including easy, intermediate, and challenging. The themes of the rooms are Pirate Tavern, Zombie Garage, The Inside Job, Apocalypse, Chaotic Classroom, Chainsaw, Dark Room, The Inheritance, and the new Lost Keys! There are many more rooms constantly being created, with three more in the near future!
Whether individuals in Parma, Ohio; Berea, Ohio; and beyond are looking for a great night out with friends, a birthday party idea, or a date night idea, the group puzzle challenges that are offered at the four locations of Trapped! Escape Room throughout Cleveland, Ohio, are perfect for an exciting night of entertainment. This vast array of escape room games at this indoor gaming facility are not only great for socializing, but also for team building events. Their difficulty levels range from easy to challenging, with new concepts frequently being introduced — like the new group game Lost Keys that is opening in August 2017 at the Middleburg Heights, Ohio, location. Be the creative one in the bunch and visit Trapped! Escape Room's website to book a thrilling night out!
Trapped! Escape Room
http://trappedcle.com/
info@trappedcle.com
1796 Coventry Rd
Cleveland Heights, Ohio 44118
6749 Eastland Rd
Middleburg Heights, Ohio 44130
3301 Easy Royalton Rd
Broadview Heights, Ohio 44147
COMING SOON
38721 Mentor Ave
Willoughby, Ohio 44094