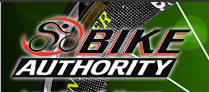 Serious cyclists know that the best bike frames can't be found in big box stores around the Akron, Ohio or Parma, Ohio areas. These types of road and triathlon bicycles are only offered by high performance bicycle specialists such as those from Bike Authority near Cleveland, Ohio. Staffed by experienced and knowledgeable cyclists who are trained in bike fitting, this Northeast Ohio retailer has gained a reputation for offering top products and services. And when it comes to helping cyclists find the right bikes, there is one they hold in the highest regard: Cervélo bikes.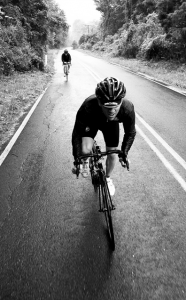 Created with the goal of designing and engineering better bikes, Cervélo has become one of the top manufacturers of road and triathlon bicycles in the world. Started in 1995 by Phil White and Gérard Vroomen, two engineers who sought to develop faster time trial bikes, Cervélo has grown to include over 5 different series of performance bicycles. In fact, it's because of this emphasis on engineering that Cervélo was given its name. While some believe it's Italian, it was actually derived from the Latin "brain" (Cer) and "bike" (Velo)—brain bike. Each Cervélo bike is not only crafted using high-quality materials, but also engineered for speed, handling, comfort and aerodynamics.
All cyclists can agree that the best bike frame isn't made by sheer luck. A significant amount of research and testing goes into constructing a road or triathlon bicycle that can give the rider the speed and power they need to compete. It's no surprise then to learn that Cervélo bikes push innovation further with each new design. The engineers at Cervélo use careful planning to ensure that their products will produce maximum results. Focusing on aero, stiffness, weight, comfort, and simplicity, the engineers of Cervélo bikes are able to give athletes the best bike frames possible.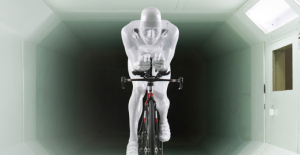 As the most utilized brand at Ironman championships, it's not difficult to see why Cervélo is featured in Bike Authority's shop. Offering only the best in road and triathlon bicycles, this Cleveland area retailer knows that Cervélo can provide Parma and Akron customers with the equipment they need to compete. Bike Authority is proud to offer these bikes in their shop and honored that the manufacturer included them in their dealer base.
Knowing that such sophisticated bikes deserve sophisticated bike fitting to optimize performance, this Northeast Ohio retailer is able to ensure that each rider gets the perfect fit. As Bike Authority has several professionals on staff, getting the bike fitting you need for your new Cervélo bike is a hassle-free task. Their specialists work on eliminating discomfort and improving pedaling efficiency as these are integral parts of the fitting process. When all is said and done, not only will you have a superior bike that has been tested for aerodynamics using wind tunnels, but one that provides you with a flawless fit.
Those searching for the best bike frame will be happy to learn that Bike Authority near Cleveland, Ohio is a dealer of Cervélo bikes. By taking advantage of this Northeast Ohio retailer's assortment of products and bike fitting service, serious cyclists can obtain the equipment they need for their next race. To learn more about the road and triathlon bicycles offered by Bike Authority, visit www.bikeauthority.com or call 440.546.9966. You can also take the trip from your Akron, Ohio or Parma, Ohio home to peruse their inventory of Cervélo products.
Bike Authority
7979 Broadview Rd
Broadview Heights, Ohio
Ph: 440.546.9966