By Fiona Vernon
Although there are many different types of flooring on the market, hard surface flooring such as ceramic, porcelain, and stone floor tile often get lost in conversation. However, these classic floor coverings can give rooms inside and outside a residence the updated appearance it needs at an affordable price. Right now, Barrington Carpet & Flooring Design –located at 3602 Arlington Street in Akron, Ohio—has a new line of quality stone, porcelain, and ceramic floor tiles available at their location. In fact, they have recently obtained products from MS International (MSI), the world's largest importer of stone, ceramic, and porcelain floor tile.  Because MSI is one of the largest importers in the world for these specific products, their volume pricing can get passed down to a select few retailers; Barrington Capet & Flooring Design is lucky enough to be one of these retailers.
As such, this local flooring store is able to display some of MSI's most popular looks for individuals to consider for their next interior home renovation. Barrington Carpet & Flooring Design even has a display of their backsplash type material from their most popular looks available as well. For added convenience, they also have a full color catalog of MSI's tile products with QR codes that can be selected as part of the MSI Visualizer for kitchens and bathrooms to give individuals an idea of what it will look like inside their residence in Fairlawn, Canton, and beyond before it is purchased.
Alongside their large stock of MSI products, Barrington Carpet & Flooring Design in Akron has also updated their selection of American Olean, Emser, and Daltile products. In doing so, they have added a variety of new porcelain, stone, and ceramic floor tile looks for their loyal customers to choose from at a very competitive price. This flooring store even has a full display of Happy Floors products available at their location, something very few retailers in the area have available to their customers. Unlike other manufacturers, Happy Floors strives to be as environmentally friendly as possible. As a matter-of-fact, many of their products are manufactured in shops that utilize renewable energy sources like wind and solar to actually manufacture the product.
With so many great options to choose from—including high definition ink jet laser printed tile and other contemporary tile styles– it's not always easy for individuals to determine which of these durable floor covering is right for their latest renovation project. To assist with this, Barrington Carpet & Flooring Design's knowledgeable staff members work one-on-one with customers to provide them with the information they need to obtain the porcelain, ceramic, or stone floor tile they need for their home's interior.
"Overall, we had a very good experience with Barrington Carpet & Flooring Design." – Mr. & Mrs. Paustian; Uniontown, Ohio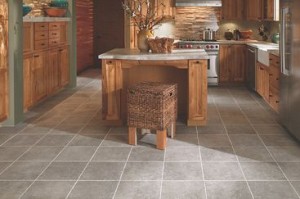 Although there are many tile flooring options to choose from, porcelain floor tile is one of the few that can freeze and thaw without becoming severely damaged. For this reason, it is ideal for outdoor spaces and even bathrooms. With so many great options to choose from for indoor and outdoor spaces, it's no wonder so many individuals from Canton, Uniontown, Fairlawn and beyond have chosen to invest in their tile flooring products from Barrington Carpet & Flooring Design.
To learn more about Barrington Carpet & Flooring Design, visit their website at www.barringtoncarpet.com. Otherwise, call 330.896.4141 or visit their physical location to speak to one of their knowledgeable staff members today.
Want to save 15% on your total purchase of $1,000 or more AND get a free bottle of carpet spot remover? Click HERE to take a short survey!
Barrington Carpet & Flooring Design
3602 Arlington St.
Akron, OH 44312
www.barringtoncarpet.com
330.896.4141