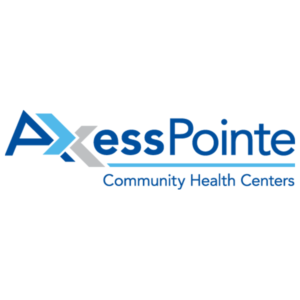 By Fiona Vernon
It takes a village to raise a child is the old saying, and it also takes a village to keep every member of its community alive and well. Many people from Mogadore, Ohio, to Akron, Ohio, take the roof over their head and the food on their table for granted, but not everyone has the basic necessities to help them thrive. AxessPointe helps those in need with not only affordable medical, dental, and behavioral health treatment, but they also offer community assistance. The doctors and dentists at this community health center provide virtual visits and take Medicaid, Medicare, most private insurance plans, and even offer a sliding-fee scale for those who are uninsured or underinsured. Their comprehensive services include a reduced-rate pharmacy with medication management, COVID-19 testing, flu shots, and even assistance with healthcare open enrollment forms. Everyone from Streetsboro, Ohio, to Kent, Ohio, can dial 888.975.9188 to call the doctors at AxessPointe Community Health Centers for high quality healthcare.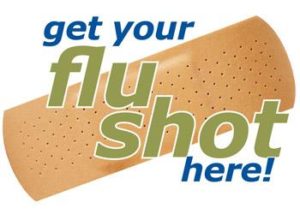 Living through a pandemic can challenge an individual's physical and mental health, as well as their finances. Many people who are financially challenged have a difficult time meeting their everyday needs, facing factors that directly affect their health — including access to housing, education, food, and water quality. The person who can no longer afford a car cannot easily get to a doctor appointment or a job interview. People who live in and around Akron can find a wide variety of local help at AxessPointe. This community health center helps provide essentials with their personal hygiene closet, which is available in many locations, and soon to be open in Kent. Everyone from Streetsboro to Mogadore will appreciate the fact that AxessPointe can connect them when they are struggling to local services to help grant access to the necessities that will promote health and well-being.
AxessPointe not only offers community assistance from Streetsboro to Mogadore, but they also believe that healthcare is a basic human right. Their doctors take Medicaid, Medicare, the uninsured, and most private insurance plans. Additionally, they have a sliding-fee scale for their already affordable medical and dental care. Healthcare does not refer merely to a primary care physician, and this community health center is comprehensive in their treatment of a person as a whole entity. They have pediatricians for children's health, counselors for behavioral health, gynecologists for women's health, dentists, social workers to give assistance with healthcare open enrollment forms, and a reduced-rate pharmacy that excels in medication management for any health condition. Need a flu shot or tested for COVID-19? They do that, too! People who practice gratitude have been known to have less anxiety, depression, and lower blood pressure than their peers, and this community health center practices gratitude with employee luncheons and more to show them how much they are appreciated — in a socially distant fashion, of course. Call AxessPointe at 888.975.9188 to set up a virtual or in-person doctor visit today!
With so many negative news stories coming across the screen, it is refreshing to know that there is a community health center providing a wide range of assistance to anyone from Streetsboro, Ohio, to Mogadore, Ohio. AxessPointe offers affordable medical and dental treatment, plus assistance with healthcare open enrollment forms. They schedule virtual doctor visits for behavioral health treatment, children's health, and everything in between. At the reduced-rate specialty pharmacy, patients will find comprehensive medication management and flu shots, even without insurance. Regardless of their situation, anyone can get the care they need with the sliding-fee scale that is based on income and family size. Everyone from Kent, Ohio, to Akron, Ohio, who needs a doctor taking the uninsured, Medicaid, Medicare, and most insurances, as well as administering COVID-19 testing, can rely on the compassionate experts at AxessPointe Community Health Centers.
AxessPointe Community Health Centers
888.975.9188
axesspointe.org
Facebook Page
1400 S. Arlington St. Suite 38
Akron, Ohio 44306
390 Robinson Ave. Suite E
Barberton, Ohio 44203
143 Gougler Ave.
Kent, Ohio 44240
Broadway Internal Medicine
676 S. Broadway St. Suite 103
Akron, Ohio 44311
Broadway Women's Health
676 S. Broadway St. Suite 203
Akron, Ohio 44311
Portage Path
340 S. Broadway St.
Akron, Ohio 44308