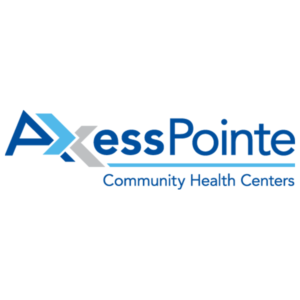 By Fiona Vernon
This year, National Diabetes Month is bringing awareness to the diabetes epidemic affecting the youth of America. The doctors at AxessPointe Community Health Centers believe that healthcare is a basic human right whether they have Medicaid, Medicare, private insurance, or no insurance at all. Diabetes is not curable, so the goal is to adhere to a plan of action that will help keep the disease stable. There are many emotions involved in a chronic illness and this local community health center provides counseling for diabetics from Barberton, Ohio, to Uniontown, Ohio with their behavioral health treatment, as well as primary care doctors for routine diabetic check-ups and specialty pharmacies with medication management programs. People from Stow, Ohio, to Akron, Ohio, who need tips on how to avoid complications from diabetes can not only rely on one of the five locations of AxessPointe Community Health Centers for multi-lingual doctors, but they will also find affordable medical care with a sliding-fee scale. Call 888.975.9188 today for an in-person or virtual visit for everything from COVID-19 testing to flu shots.
193,000 people under the age of 20 in the United States have been diagnosed with diabetes. Learning to manage this life-changing illness can be challenging for adults and even more for youth. Self-care does not only include maintaining healthy blood glucose levels with the proper dose of medication, but it must also be taken consistently even if they are asymptomatic. Getting enough sleep, eating nutritious foods, and taking part in regular physical activity is essential to keeping diabetes stable. Diabetes is a chronic condition that can be accompanied by a plethora of emotions, so talking to a professional counselor can help people deal with the anxiety. Diabetics can not only schedule routine check-ups with multi- lingual doctors at AxessPointe Community Health Centers, but they will also find behavioral health treatment and specialty pharmacies with medication management so that each patient with diabetes from Uniontown to Stow is taken care of as a whole person.
Making healthy choices is crucial to avoiding complications from diabetes. Left unmedicated, it can cause complex health issues and even become life-threatening. Common difficulties include:
Nerve damage (neuropathy) – Surplus sugar that is circulating through the body can damage capillaries, especially in the legs. Pain, burning, tingling, and numbness typically begins in the toes or fingers and travels upward.
Digestive issues – Damage to nerves in the GI tract can cause nausea, vomiting, diarrhea, and constipation.
Kidney damage – Injured blood vessels in the kidney's filtering system can cause failure, which leads to dialysis and even the necessity of a kidney transplant.
Vision damage – Damage to the eye's blood vessels can cause cataracts, glaucoma, and even blindness.
Foot damage – Poor blood flow is common in the lower extremities, increasing risk of amputation.
When patients from Akron to Barberton recognize that they or their children are exhibiting symptoms of diabetes, they can rely on AxessPointe Community Health Centers for affordable medical care. Their doctors take Medicaid, Medicare, most private insurances, and offer a sliding-fee scale for those who are underinsured or have no insurance. It is more important than ever for everyone over six months of age to get a flu shot, and AxessPointe administers them, as well as COVID-19 testing.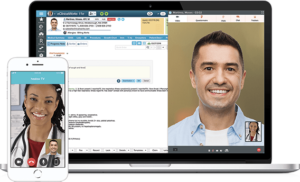 Although new cases of diabetes have considerably decreased over the past decade, 34.2 million Americans are still living with diabetes. The goal of avoiding complications from diabetes is keeping it stable by making healthy decisions. Whether a newly diagnosed patient in Stow, Ohio, is looking for routine diabetic  check-ups and medication management or another in Barberton, Ohio, is struggling emotionally and needs behavioral health treatment, AxessPointe has a specialty pharmacy and multi-lingual doctors that take Medicaid and patients with no insurance, offering a sliding-fee scale.  This community health center provides affordable medical care for people from Akron, Ohio, to Uniontown, Ohio, with diagnosis, maintenance, and treatment for diabetics and many other conditions. They offer comprehensive services, including COVID-19 testing and flu shots. Call AxessPointe today at 888.975.9188 for an in-person or telemedicine appointment.
AxessPointe Community Health Centers
888.975.9188
axesspointe.org
Facebook Page
1400 S. Arlington St. Suite 38
Akron, Ohio 44306
390 Robinson Ave. Suite E
Barberton, Ohio 44203
143 Gougler Ave.
Kent, Ohio 44240
Broadway Internal Medicine
676 S. Broadway St. Suite 103
Akron, Ohio 44311
Broadway Women's Health
676 S. Broadway St. Suite 203
Akron, Ohio 44311
Portage Path
340 S. Broadway St.
Akron, Ohio 44308