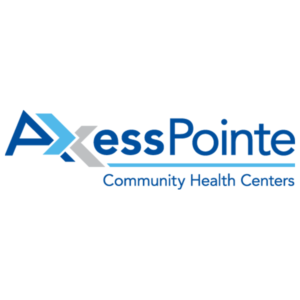 By Fiona Vernon
The flu season has once again arrived, and while it is generally unpredictable, it is especially dangerous during a pandemic. This combination makes it even more important than ever for individuals over six months of age to receive a flu shot. For 2020, December 6-12 has been designated as National Influenza Vaccination Week (NIVW) to bring awareness to the benefits of flu vaccines before the peak of the season arrives.  People from Barberton, Ohio, to Kent, Ohio, who need to know where they can find flu shots, whether or not they have insurance, can visit one of the five locations of AxessPointe. The doctors at this community health center offer flu shots, COVID-19 testing, and a wide range of affordable medical care with remote doctor visits whether their patient has Medicare, Medicaid, a commercial insurance, and even if they are uninsured. They believe that every family has the right to healthcare and stands behind that with a sliding-fee scale, for those who qualify, that adjusts the expense according to family size and income. Whether someone in Fairlawn, Ohio, needs help with their healthcare open enrollment forms or another needs a reduced-rate pharmacy, AxessPointe Community Health Centers helps anyone in need in and around Akron, Ohio.
What exactly is the flu? Flu is short for influenza, a common viral infection that peaks every year around January and February. It is a respiratory illness that affects the nose, throat, and lungs and can be life-threatening to individuals with chronic illnesses or those who are immune suppressed. The flu vaccine can help prevent people from getting sick and possibly lessen the severity if they do fall ill. Numerous benefits exist for those who receive a flu vaccine. Studies have shown that people who are pregnant, have cardiac disease, or suffer from other chronic illness have a reduced rate of hospitalizations when they had a flu shot. Additionally, the fact that less people will need hospitalized due to the flu, the burden on the healthcare system can be lessened during this pandemic. For people who feel that it is not necessary for them because they do not fit into these categories, getting a flu shot will help protect the people with whom they come in contact, such as children and the elderly.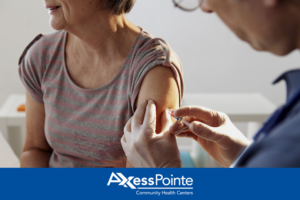 Despite their best efforts of hand washing and social distancing, people can still get sick. Anyone from Kent to Fairlawn who is not sure if it is the flu or the coronavirus can visit AxessPointe Community Health Centers for flu and COVID-19 testing. Their Facebook page has the schedule. They also offer remote visits with doctors who take Medicaid, Medicare, most private insurances, those without insurance, and even offer a sliding-fee scale for those who qualify. In addition to testing and treatment, AxessPointe offers a vast array of affordable medical care — including dental, behavioral, women's, and children's health — in five different location from Akron to Barberton. Need help filling out healthcare open enrollment forms? Call AxessPointe! Need a reduced-rate pharmacy that helps coordinate medications? They can help with that as well. Call 888.975.9188 today to talk to the experts.
People of every age are at risk of contracting the flu. It is unpredictable how even the healthiest person will react, from experiencing mild symptoms to life-threatening ones that puts them in the hospital. A flu shot is the best preventative measure against this serious illness with the CDC recommending that everyone over the age of six months receives it. AxessPointe is administering flu vaccines so that anyone from Fairlawn, Ohio, to Barberton, Ohio, can take advantage of their numerous benefits. When an individual is unsure if their fever, shortness of breath, and achiness means they have a cold, the flu, or the coronavirus, this community health center also offers COVID-19 testing and remote visits with doctors who take most commercial insurances, Medicare, Medicaid, and those who are uninsured. People deserve treatment regardless of financial status, so they will find that AxessPointe also offers a sliding-fee scale, reduced-rate pharmacy, and comprehensive, affordable medical care. For everything from help with healthcare open enrollment forms to flu shots, AxessPointe protects communities from Akron, Ohio, to Kent, Ohio.
AxessPointe Community Health Centers
888.975.9188
axesspointe.org
Facebook Page
1400 S. Arlington St. Suite 38
Akron, Ohio 44306
390 Robinson Ave. Suite E
Barberton, Ohio 44203
143 Gougler Ave.
Kent, Ohio 44240
Broadway Internal Medicine
676 S. Broadway St. Suite 103
Akron, Ohio 44311
Broadway Women's Health
676 S. Broadway St. Suite 203
Akron, Ohio 44311
Portage Path
340 S. Broadway St.
Akron, Ohio 44308