Acting as a caregiver for a loved one can be an extremely difficult task, especially if you have a full-time job and a family at home. In order to make things easier, as well as to get the best possible care for their loved ones, many people opt to enlist the help of an agency that employs professional caregivers. Though there may be a number of such establishments located throughout the Northeast Ohio region, there's no better choice than Arcadia Home Care & Staffing in Akron, Ohio. Committed to providing clients with a variety of high-quality senior care services, Arcadia Home Care & Staffing only employs home care aides, registered nurses, and other professionals who have received the appropriate training and are able to pass a rigorous screening process. Rest assured that if you're looking for hospice supportive care, post-surgery rehab, diabetic maintenance, or general assistance with everyday tasks, one of Arcadia Home Care & Staffing's qualified and compassionate employees can offer the service your loved one needs in the comfort of their Fairlawn, Ohio or Copley, Ohio home.
Arcadia Home Care & Staffing knows that choosing a professional caregiver is an important decision that shouldn't be taken lightly. Not only do you want to find an individual with the right skills and experience, but one that can offer the kindness and respect your loved one deserves. That's why this Akron-based agency encourages families and clients to take advantage of their free, no-obligation in-home consultation. By scheduling a meeting with one of Arcadia Home Care & Staffing's representatives, you can explain what it is you're looking for in terms of a professional caregiver. After completing their assessment, Arcadia Home Care & Staffing will be able to pair your loved one with a home care aide, registered nurse, or speech/occupational/physical therapist that meets their needs. Additionally, each one of Arcadia's staff is screened, bonded, and insured for your complete peace of mind.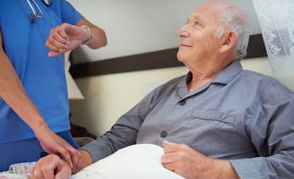 Since each client's needs are different, those looking for a professional caregiver will be pleased to learn that Arcadia Home Care & Staffing offers an extensive list of services. Hospice supportive care, for instance, is focused on improving the client's quality of life. Home care aides assist with cooking and serving meals, mediating depression, bathing and dressing, offering companionship, and communicating changes to the family and hospice. Skilled home care for clients with other health issues can also be provided by registered nurses. Arcadia's qualified staff can assist with surgery aftercare, diabetic maintenance, orthopedic recovery, post-cardiac procedure care, and respiratory care. Finally, senior care services are available for those with non-medical needs. Such services are designed to help clients stay independent by offering medication reminders, assisting with safety measures, escorting clients to appointments, and more. No matter which option you choose, you can feel confident that your loved one will get the support they need in the privacy and comfort of their own Fairlawn or Copley home.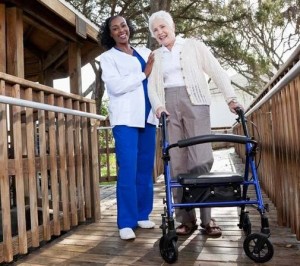 With over 35 years of experience in the field, Arcadia Home Care & Staffing has become one of the most trusted agencies for senior care services in the entire Northeast Ohio region and beyond. Needless to say, enlisting their help to hire a professional caregiver for your loved one will prove to be the right choice. To learn more about Arcadia's screening process for the home care aides, registered nurses, and physical/occupational/speech therapists they employ, visit their website at www.arcadiahomecare.com/akron. If you have additional questions about hospice supportive care or non-medical home care, feel free to give them a call at 330.869.9520. You can also take the short trip from your Fairlawn, Ohio or Copley, Ohio home to their local office in order to speak with their staff in person.
Arcadia Home Care & Staffing
1650 W Market St
Suite 119
Akron, Ohio 44313
Ph: 330.869.9520
www.arcadiahomecare.com/akron