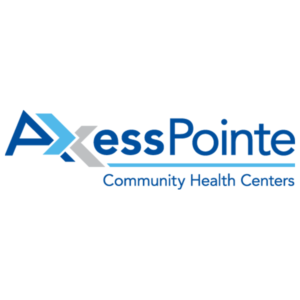 By Fiona Vernon
Individuals want to put the entirety of their trust in the medical professionals who help them maintain their health. They want doctors that attend to their concerns the way they would for their own family. People from Akron, Ohio, to Kent, Ohio, who desire this level of care can visit AxessPointe Community Health Centers. Whether someone in Norton, Ohio, is uninsured and needs a dentist near them or another in Barberton, Ohio, has Medicare or Medicaid and is struggling with medication management for their chronic illness, this community health center provides affordable multi-lingual medical care. Their comprehensive services include a specialty pharmacy, women's health, behavioral health, dental health, and internal medicine. They want everyone to be able to access quality preventative medical care, so they also provide flu shots and COVID-19 testing even to those who are asymptomatic. People who want to see amazing doctors with a sliding-fee scale can call 888.975.9188 to schedule an in-person or virtual visit or 330.564.2477 for COVID-19 testing.
Life is constantly offering challenges that need overcome, but AxessPointe Community Health Centers believes that everyone from Kent to Norton deserves access to affordable medical and dental care. If someone is concerned about their health and is looking for a doctor or dentist near them, they will find that AxessPointe provides all the services they need. Patients can visit the Arlington location and get everything done in one, convenient location. This can be beneficial for those who find it more difficult to travel. AxessPointe is also multi-lingual with translators that cater to the needs of those whose native language is not English. Throughout their five locations, examples of the quality, yet affordable, medical care that can be found include:
General primary medical care for adults and children
Pediatrics with immunizations and well-child visits
Women's health, such as obstetrical and gynecological care
Dental care – preventative and emergency
Pharmacies with medication management, as well as specialty pharmacies
Nutrition education and health insurance enrollment assistance
Behavioral health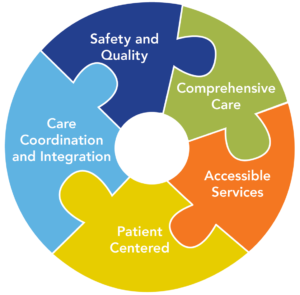 It is not uncommon for people from Barberton to Akron to neglect their own personal care when finances are an issue; however, that is not something that should be a barrier to receiving the best medical attention. The doctors and dentists at AxessPointe truly believe this philosophy, so they accept Medicare, Medicaid, and the majority of commercial insurance plans. They also use a sliding-fee scale according to family size and income when a patient finds themselves under- or uninsured.
In addition to always offering a comprehensive selection of healthcare services, AxessPointe also strives to keep their community as safe as possible by administering preventative care. As the pandemic progresses and people are still concerned about COVID-19, they offer testing for individuals who are asymptomatic or are experiencing symptoms, regardless if they have insurance. With the combination of COVID-19 and the flu being relevant concerns, patients can keep themselves healthy while reducing the strain on the healthcare system by visiting this community health center for a flu shot, which is recommended for everyone over six months of age.
The pandemic is a significant concern as people from Norton, Ohio, to Akron, Ohio, enter flu season, so keeping everyone safe can be done with the administration of flu shots at one of five locations of AxessPointe Community Health Centers. Even individuals who are asymptomatic can make an appointment for COVID-19 testing at 330.564.2477. This community health center also does not want patients to neglect their own care because of language or money, so they provide affordable, multi-lingual medical and dental care for patients with Medicare, Medicaid, and virtually every other insurance plan. Their doctors also provide high-quality services to those who are uninsured and underinsured with a sliding-fee scale. People from Barberton, Ohio, to Kent, Ohio, will love the compassion they find when they visit AxessPointe Community Health Centers for everything from specialty pharmacies with medication management to women's and behavioral health and everything in between. Call 888.975.9188 to schedule an appointment!
AxessPointe Community Health Centers
888.975.9188
axesspointe.org
Facebook Page
1400 S. Arlington St. Suite 38
Akron, Ohio 44306
390 Robinson Ave. Suite E
Barberton, Ohio 44203
143 Gougler Ave.
Kent, Ohio 44240
Broadway Internal Medicine
676 S. Broadway St. Suite 103
Akron, Ohio 44311
Broadway Women's Health
676 S. Broadway St. Suite 203
Akron, Ohio 44311
Portage Path
340 S. Broadway St.
Akron, Ohio 44308