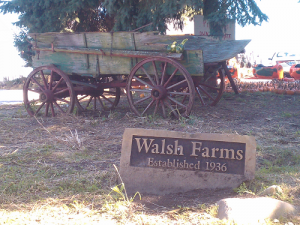 During the fall in Portage County, Ohio, it can seem like finding ways to spend time with your family is limited. If you're looking for fun and exciting ways to spend time with your little ones outside of Cleveland, Ohio this season, visit Walsh Farms! Walsh Farms provides a variety of fun weekend activities for families in the Youngstown, Ohio and surrounding areas to come and participate in for little to no charge! Wouldn't it be nice to spend a fun weekend with your family without breaking the bank? At Walsh Farms, you'll be able to find something for every member of your family! For the little ones, they offer inflatable jump houses for kids, pony rides, a plastic play land, and other great activities. All ages will enjoy a fun hayride through the farm or the straw bale maze. From pumpkin train rides to rock wall climbing, you'll have fun at Walsh Farms!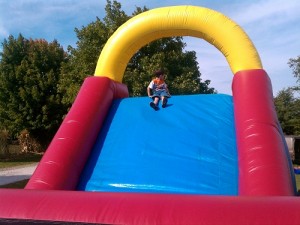 With the fall season comes a whole string of fun and exciting ways to get outside and have a great time! If you're from the Cleveland or Youngstown area, finding a location outside of the city for you and your family to spend time together can be difficult. Rather than feeling trapped by the rush of the city atmosphere, bring your family to Walsh Farms. This location is filled with fun fall activities for parents and children to enjoy together. Although Walsh Farms is opened throughout the week, the weekends are the best! Your little ones will be amazed by all the great activities they can participate in— and you'll love the price! If your children like animals, they'll love taking a pony ride or visiting the farm animal petting zoo! Here, they'll be able to meet and greet some of their favorite animals at no cost. For the energetic little one, Walsh Farms has inflatable jump houses for kids, a plastic play land, and a giant corn kernel sand box they won't find anywhere else.
Although your child may be happy participating in these fun fall activities, they'll love spending time with you as well! Walsh Farms is proud to offer weekend activities for families in Portage County and beyond who want to make lasting memories with their child. A pumpkin train ride or hayride through the farm is perfect for spending time together. Of course, picking a pumpkin together from their large pumpkin patch can be just as fun!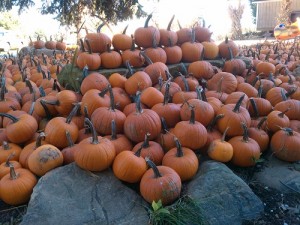 Don't forget, this October 6th is Safety Day! On this day, Walsh Farm will be featuring Life Flight, MetFlight, and Air Bear from Akron Children's Hospital! Scheduled times are 11:00AM, 12:00PM, and 3:00PM if you want to visit! While visiting from your Portage County, Ohio residence, have some fun with your family! Walsh Farms specializes in fun fall activities that older children will love as well as younger ones. Some of these weekend activities for families of all ages from the Youngstown, Ohio area include a pumpkin train ride, straw bale maze, paintball target shooting, hayrides, and more! The inflatable jump houses for kids will be sure to please your little ones along with the pony rides. If you're from the Cleveland, Ohio area and are looking for fun ways to spend time with your family, Walsh Farms is the only place to go. To learn more about the safe family fun Walsh Farm provides, call 330.658.6125 today!
Walsh Farms
Doylestown, OH 44230
330.658.6125