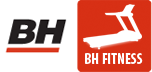 When Premier Fitness Source first opened their doors, they quickly earned a reputation for having the most high-quality workout products on the market. Though some of the manufacturers they've partnered with are more popular than others, every one of them promises an effective workout experience and exceptional value. Each of PFS' locations in Alpharetta, Georgia; near Perimeter Mall in Atlanta, Georgia; and in Buckhead is stocked with brand-new exercise equipment for users of every fitness level, so it's no surprise that this home fitness machine retailer has become the go-to place for those in need of the best products possible. With the addition of BH fitness machines, Premier Fitness Source has further expanded their inventory, giving customers an even wider range of products to choose from. If you've been looking for a way to get a fun and challenging workout in the comfort of your Norcross, Georgia home, this authorized Precor and BH Fitness dealer can help!
If you've been doing some research on your hunt for brand-new exercise equipment, you've most likely come across BH Fitness. This reputable company has been in business for over 100 years, manufacturing a wide variety of high-quality workout products—from military to recreation. Focused on creating premium, user-focused equipment, BH Fitness manufactures and distributes treadmills, elliptical trainers, upright bicycles, recumbent cycles, indoor training cycles, whole body vibration platforms, and strength equipment. As a newly authorized BH Fitness dealer, Premier Fitness Source is certified to carry every BH Fitness machine the manufacturer offers. Needless to say, you're sure to find a high-quality workout product from BH Fitness that fits your budget and needs perfectly.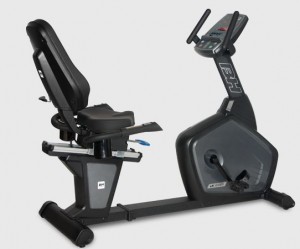 Since BH Fitness has such a solid reputation for designing and manufacturing the ultimate in residential workout equipment, PFS is proud to offer BH Fitness machines in each of their Atlanta area stores: in Buckhead, Perimeter, and Alpharetta. Since this home fitness machine retailer carries so many other high-quality workout products, you may wonder what sets their new line apart from others. BH Fitness products are renowned for their tremendous bio-mechanics at every price point. In addition to offering a great value, almost all of BH Fitness' products feature i.Concept displays. This feature allows you to seamlessly connect to all of your favorite apps and workout programs via Bluetooth while exercising! This means you can turn your tablet or smart phone into a fully integrated and interactive monitor—the ultimate in both exercise motivation and the elimination of boredom. As you work out in the comfort of your Norcross home, you'll be able to track your progress, listen to your playlists, watch videos, and more.  And a better workout experience means more fitness results!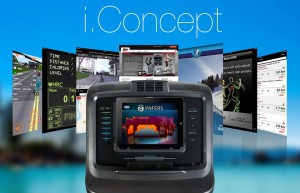 With everything that BH Fitness machines have to offer, it's no wonder Premier Fitness Source chose to become an authorized BH Fitness dealer. If you'd like to learn more about what these high-quality workout products can do to help you achieve your fitness goals, visit www.premierfitnesssource.com. If you have any questions about this brand-new exercise equipment and how you can incorporate it into your own Norcross, Georgia home gym, just give this home fitness machine retailer a call at one of their three locations.
Premier Fitness Source—Committed to MORE than your satisfaction
www.premierfitnesssource.com
Perimeter Store
4520 Olde Perimeter Way
Suite 100
Atlanta, Georgia 30346
Ph: 770.391.0005
Alpharetta Store
800 N Main St
Suite 120
Alpharetta, Georgia 30004
Ph: 770.686.3115
Buckhead Store
277 Pharr Rd NE
Atlanta, Georgia 30305
Ph: 404.458.2133