Have you always wondered how glass art pieces are made? How the glass is shaped into such curious designs? How the artists incorporate so many bright, vivid colors into their work? Well, it might be time to take up a fun and unique new hobby! That's right, not only can you learn about the craft, but you can take a stab at this amazing art form by signing up for one of the various workshops at Canal Fulton Glassworks! Just minutes away from both Massillon, Ohio and Alliance, Ohio, this hot glass studio in Canal Fulton, Ohio offers classes in bead making, custom pendant creation, and glass paperweight production for those who are interested!
While you would certainly love to participate in such an interesting lesson, you might be worried about potentially messing up or falling behind your classmates. Don't be! Each of these classes is meant for beginners. Canal Fulton Glassworks offers students the opportunity to work with glass and craft beautiful art pieces to share with friends and family.
Even though these workshops make for a fun and unique new hobby, it does involve the use of tools and high heat. In order to make the experience as safe as possible, Canal Fulton Glassworks requires participants to be at least 14 years old. But no worries! Minors are more than welcome to join the course as long as they bring a legal guardian along with them. In fact, this can be an exciting way to spend time with your son or daughter in nearby Canal Fulton!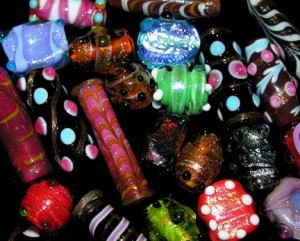 Unsure as to what workshop you should sign up for? How about joining in a session on bead making for a fun and unique new hobby? This particular class will give you the chance to craft your very own glass beads for use in jewelry or other accessories. Plus, you will receive individual attention from an instructor who has been working in the field since 1994! If you want to try your hand at bead making, the session for beginners is the perfect place to start. You can learn all about the history of this art form, necessary safety practices, and the basic techniques for shaping and designing these intricate pieces.
Beads not your thing? This hot glass studio also offers a tutorial on glass paperweight production. Available to four students at a time on a first come, first served basis, this is one workshop you won't want to miss! In forming your glass paperweight, you will learn how to use a punty rod and basic hand techniques. Perfect for those who like to work with their hands, you will be able to make one of these decorative pieces for your desk at work or as a gift to a friend! Plus, you will be able to advance to the glass blowing workshop for a more involved course after you've completed this lesson!
For an experience that you and your adult friends will enjoy, Canal Fulton Glassworks has classes on custom pendant creation. You can make your own glass pendant using a punty rod while enjoying delicious Hors d'oeuvres and wine! Now that sounds like a great way to spend an evening!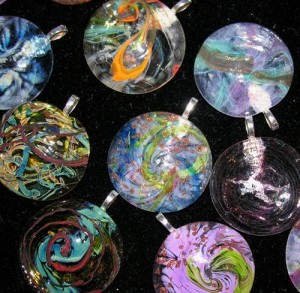 So, what are you waiting for? If you've always wanted to take a class on bead making, custom pendant creation, or glass paperweight production, there's no time like the present! And with Canal Fulton Glassworks being just a short drive away from the Massillon, Ohio and Alliance, Ohio areas, you're mere minutes from starting your fun and unique new hobby. If you'd like to find out more about the courses that are offered at this hot glass studio, give them a call at 330.854.2966, or visit their website at www.canalfultonglassworks.com.