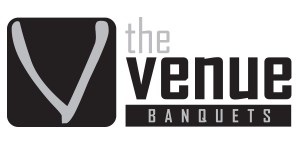 With the change of the seasons from summer to fall comes not only changing leaves but also the anticipation of beautiful fall events full of color and excitement.  At The Venue Banquets in Tallmadge, Ohio, the dedicated party-planning staff has the décor and experience to create the best seasonal atmosphere for your fall wedding celebration, work celebration, or family reunion dinner.  What makes The Venue Banquets the best possible choice for your big event?  It is centrally located near Akron, Ohio; Canton, Ohio; and all other Northeast Ohio areas for the convenience of your guests.  There is a private conference room that comfortable seats up to 25 people and other banquet hall rooms that can facilitate a party of up to 350 guests!  Deciding where to have your next family or work event always presents a challenge in allowing guests to feel like it will be easy for them to find.  Ease the minds of your guests and ensure everyone enjoys themselves by scheduling your fall events at The Venue!
With décor to compliment your fall wedding celebration, The Venue banquet hall rooms are stunningly beautiful when arranged to your specifications.  Tables lit with delicate twinkle lights beneath, and charming trellises can adorn your special occasion and add to the overall atmosphere.  Colorful fall floral arrangements can be planned and discussed between you and the experienced party-planning staff.  Before meeting with the staff about your special fall event, ask yourself these questions:
How many guests would I like to attend my event at this centrally located banquet hall?
What type of menu do I want to offer my guests?  Are there any special dietary needs?
Would my fall event appear more beautiful with soft lighting and candlelight?
What accent colors would I like to have incorporated with the linens?
After considering those things, also remember to ask the party-planning staff at The Venue Banquets near Akron and Canton in Northeast Ohio what items you may need to bring in yourself to ensure that you have exactly what you want for your exciting fall wedding celebration or work event.
The last thing you want to stress about when planning a big event or important meeting is how people are going to find the place.  When you choose to book your event at The Venue, the stress is alleviated.  Its centrally located just near Akron, Ohio and Canton, Ohio and can be easily typed into a GPS for easy-to-follow directions from anywhere in Northeast Ohio.  Better yet, use their website to print out and send your guests a map with your invitations or work memo!  That way, every guest can comfortably plan to attend your fall event and know that they will arrive safely and on time.  The Venue has banquet hall rooms to accommodate a large fall wedding celebration or a small family reunion dinner gathering.  Call today at 330.633.7111 to make an appointment with a member of their experienced party-planning staff and find out your affordable options.  You can also view plenty of information on their website at www.thevenuebanquets.com!
The Venue Banquets
10 Tallmadge Circle
Tallmadge, OH 44278
Phone:  330.633.7111
Website: www.thevenuebanquets.com