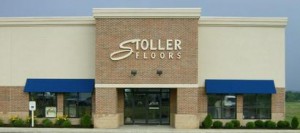 If the flooring in your Wadsworth, Ohio; Massillon, Ohio; or Wooster, Ohio home has seen better days, chances are you're looking for a replacement. Unfortunately, you may have noticed that with chain flooring stores around your area, the price isn't always right. When you do locate a business that carries the brand-name flooring you want, you'll most likely find that it's very expensive to purchase, especially when you consider the fact that the installation service provided by such mass merchants is usually mediocre at best… Instead of paying an arm and a leg just to have your old floor removed and a new one put in, why not turn to Stoller Floors? Not only does this local business offer affordable tile, carpet, hardwood, and area rugs year-round, but they're currently running some fall floor specials that you'll definitely want to check out. By taking the short trip over to this Wayne County, Ohio dealer's showroom, you can peruse an extensive inventory of Mohawk products, all available at a discounted price throughout the month of October!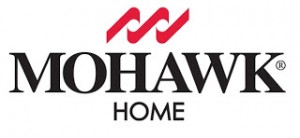 If you've never paid a visit to this local flooring store before, then you're in for a real treat! Their spacious showroom is filled with affordable and high-quality tile, carpet, hardwood, and area rugs from some of the top manufacturers on the market, including Mohawk. In fact, as the only Mohawk Color Center Elite dealer in Wayne County, Stoller Floors is able to offer a much larger selection of Mohawk products than any other retailer around. And it just so happens that during the month of October, Stoller Floors will be offering fall floor specials on their Mohawk products to customers in need of beautiful, comfortable flooring.
By taking the trip from your Wadsworth, Massillon, or Wooster home to Stoller Floors this month, you'll be able to take advantage of some of the great deals they currently have on this brand-name flooring. Right now, you can get a $500 rebate on select carpet, tile, hardwood, ceramic, and area rugs from Mohawk. Plus, this flooring store is offering 0% financing for 18 months on select products as well! Since Mohawk is known for manufacturing some of the best flooring on the market, this is one fall floor special you won't want to pass up, especially if your home is in dire need of new flooring.
During the fall floor special at Stoller Floors, you'll be able to purchase the affordable tile, carpet, hardwood, ceramic, or area rugs you need to give your home a new look. But more than that, you can enlist the help of this Wayne County, Ohio flooring store's installation team to put your brand-name flooring in your home, too! Not only can Stoller Floors provide you with the reasonably priced Mohawk products you need, but installation service you can trust. So, why not take the trip from your Wooster, Ohio; Wadsworth, Ohio; or Massillon, Ohio home to their showroom today? Their flooring sale runs through the end of the month, so now is the time to pick out a durable, attractive floor surface for your residence.
Stoller Floors
1773 N Main St
Orrville, Ohio 44667
Ph: 330.683.4763
www.stollerfloors.com