Those concerned with their health and wellness find that The Silent Mind offers a unique alternative to the traditional workout studio. While most gyms and exercise facilities focus on the outside, The Silent Mind takes a different approach—they start on the inside and work their way out. By using martial arts, yoga, meditation and more, this Twinsburg, Ohio establishment gives students the opportunity to improve more than just their physical appearance, but the mind and body as well. In fact, The Silent Mind even allows students to take advantage of in-house massage services from Wellspring Studio in order to reduce stress and help find a balance in their lives. As The Silent Mind's sister studio is celebrating their 10 year anniversary this weekend, there's no better time to pay them a visit to learn more about their relaxation services and how the bodywork available from Wellspring stands out from similar Solon, Ohio and Hudson, Ohio businesses.
Take one step into The Silent Mind of Twinsburg and you'll immediately see that this facility is a far cry from other workout studios in the area. Rather than having to endure a boring workout on the treadmill, The Silent Mind offers a wide assortment of private and group classes that are designed to improve strength, flexibility and confidence, as well as contribute to mental and spiritual growth. At The Silent Mind, there is no "one size fits all" approach to what Master Tim Loomis refers to as "enlightened fitness." Instead, each student who takes classes at this local establishment is given the one-on-one assistance they need to develop a health and wellness regimen that is inherently good for the whole being. And the same holds true for the in-house massage services offered by their sister company, Wellspring Studio.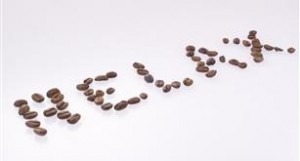 The relaxation services provided by Wellspring Studio's experienced massage practitioners perfectly complement the classes available from The Silent Mind. With hot stone, prenatal and sports massage as well as Reiki, reflexology, ASYRA Biofeedback, Matrix Energetics® and more, Wellspring Studio allows clients to find the bodywork that fits their individual needs. Unlike other massage businesses around the Hudson and Solon areas, Wellspring Studio doesn't just strive to soothe muscles and reduce tension, but to provide a place of peace, comfort and healing. Those who take advantage of the in-house massage services at The Silent Mind's studio are able to receive the custom massage they need to feel calm and centered.
As The Silent Mind's sister company is celebrating their 10th anniversary this weekend, students and first-time visitors have the opportunity to learn more about what Wellspring Studio has to offer. On Sunday, November 10th from 2-5PM, newcomers can visit the joint studio to ask questions, participate in prize drawings, tour the facility, and receive complimentary Reiki, massage and reflexology from Wellspring's talented practitioners. Whether you'd like to experience the art of Reiki or enter one of Wellspring's raffles for a chance to win a bodywork session, visiting this open house will allow you to discover the benefits of choosing The Silent Mind and Wellspring Studio for your health and wellness needs.
To learn more about The Silent Mind and how it differs from other Hudson, Ohio and Solon, Ohio workout studios, visit their website at www.thesilentmind.com. By clicking on the Bodywork link or going directly to www.wellspringstudio.info, you can also find additional information about the in-house massage therapy services and other relaxation services offered by their sister company. If you have time available this Sunday, be sure to stop by the open house from 2-5PM to experience their approach to health and wellness firsthand.
The Silent Mind
9076 Church St
Twinsburg, Ohio
Ph: 330.425.7204
www.thesilentmind.com
Wellspring Studio
Ph: 216.548.5192
www.wellspringstudio.info