Over the last few years, the popularity of artificial grass has risen significantly. As one of the country's leading manufacturers, SYNLawn has become the go-to company for landscapers, architects, and homeowners searching for a safe, low-maintenance alternative to natural grass. With a variety of options available for both commercial and residential applications, SYNLawn makes it possible for any lawn to be covered in lush green grass year-round. However, the benefits of these landscape turf products extend far beyond their mere appearance. The company is proud to announce that their line of synthetic turf recently became bio-based certified, making their local dealer—SYNLawn of Northeast Ohio—an excellent choice for residents throughout Canton, Akron, and Cleveland who are in the market for an eco-friendly lawn option.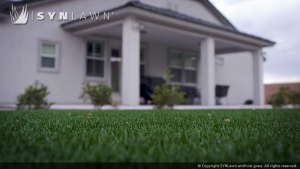 Though it may seem unlikely that artificial grass could become bio-based certified, the products offered by SYNLawn of Northeast Ohio are a far cry from the synthetic turf options that were available even a decade ago. For starters, these landscape turf products are 100% recyclable, made using renewable and recycled materials during the manufacturing process. Each SYNLawn product features their exclusive EnviroLoc™ Backing System which is engineered using BioCel™ technology. This backing replaces a large portion of petroleum-based polymers with biobased polymers created from soybean plants. Towards the end of production, Celceram™ (a recycled product of coal combustion) is added for superior strength and dimensional stability. Needless to say, the use of recycled and renewable materials for manufacturing makes SYNLawn of Northeast Ohio's product line an ideal choice for those looking to go "green."
It's important to note that the actual construction of this artificial grass isn't the only reason it's considered to be an eco-friendly lawn alternative. For residents throughout the Canton, Akron, and Cleveland areas, water conservation isn't as much of an issue as it is towards the western United States. However, the fact that these landscape turf products don't require frequent watering like natural grass still makes them an appealing option for those who want to reduce their carbon footprint. Having SYNLawn of Northeast Ohio install one of these eco-friendly lawns on one's own property can also help to decrease the amount of fuel emissions that arise from regular mowing. And as if that weren't enough, synthetic turf prevents the occurrence of pests that would otherwise require strong chemicals to eliminate.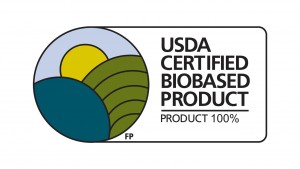 To learn more about the line of bio-based certified products from SYNLawn of Northeast Ohio, visit the manufacturer's website at www.synlawn.com. There are a number of articles available about how SYNLawn's artificial grass has solved problems across the country. For residents around the greater Akron, Ohio and Cleveland, Ohio areas who are interested in having a synthetic turf installed, SYNLawn of Northeast Ohio can be reached at their main office by calling 330.492.8733. Their knowledgeable staff is always happy to provide additional information about how their landscape turf products can be used to create a beautiful, eco-friendly lawn.
If you'd like to receive 10% off your first artificial turf installation, click HERE to take a quick survey!
SYNLawn of Northeast Ohio
4855 Hills & Dales Rd NW
Canton, Ohio 44708
330.639.1564
www.synlawnneohio.com