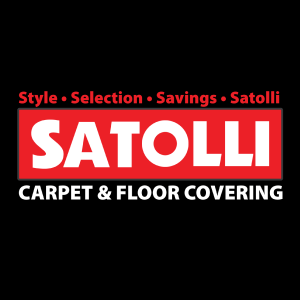 By Fiona Vernon
Owning a home is considered the ultimate American dream, and one of the best parts of that dream is being able to decorate one's personal space in the manner chosen. Individuals don't always immediately realize how much time and expense is involved in keeping a home beautiful and functioning efficiently, so they are constantly looking for a balance of practical products that won't break the bank. Satolli Carpet and Floor Covering has been providing business and homeowners from Warren, Ohio, to Niles, Ohio, with the latest styles and fashionable colors in a wide selection of affordable hardwood, laminate, ceramic tile, luxury vinyl tile flooring, and custom area rugs, as well as a vast array of pet-friendly carpet. This local flooring store delivers competitive pricing on the best quality floor coverings with expert advice and assessment of each project so that they can guide each customer to a decision in the best solution for their needs. Whether someone in Lordstown, Ohio, is an animal lover and needs carpet with pet accident protection or another in Champion, Ohio, is looking for advice on how to choose their perfect flooring with installation, the experts at Satolli Carpet and Floor Covering offer style, selection, and savings.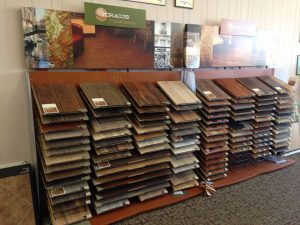 Knowing who to trust and how to choose great flooring that will accommodate a homeowner's personality while lasting through harsh years of abuse by pets and children isn't always easy; however, individuals from Niles to Lordstown have trusted Satolli Carpet and Floor Covering since 1960 for a wide selection of the best quality floor coverings. This local independent flooring store can offer unrivaled expertise with deep knowledge on the products that they offer and the entire flooring installation process. Eric Thompson purchased the location in 1993 when founder Phillip Satolli passed away, continuing the personalized service for which for which they had always been known. Satisfied customers are extremely important to an independent business, because it keeps their business strong, and customers love showing their support by shopping locally and keeping their money in the community. They have been voted "Best of the Best" 22 times by readers of the Tribune Chronicle in their categories. Kelly Stroup Chambers had this to say:
"We have remodeled every room in our house and every time we have chosen Satolli Carpet and Flooring Covering! We have been doing business with Eric for well over 10 years and are always completely satisfied with the service we get!"
How to choose flooring is part of the knowledge that homeowners from Warren to Champion can take advantage of when they visit Satolli Carpet and Floor Covering. They make choosing from the vast array of styles and colors of affordable hardwood flooring easy, whether it's solid, engineered, or longstrip engineered hardwood. They also carry cut pile, loop pile, and cut and loop carpets to suit any application, even carpet with pet accident protection and a lifetime warranty. No longer is vinyl flooring the old and worn tiles in the hallways of an old building, and this local flooring store offers an impressive variety of durable sheet, solid vinyl, and luxury vinyl tile flooring. Ceramic tile flooring is the most durable product that this local flooring store offers with its resistance to scratches, stains, odors, and dirt in the largest range of styles, colors, shapes, and materials that won't need replaced for years to come. Individuals will also appreciate their easy-to-install laminate flooring that resembles hardwood and ceramic floors while being a fraction of the cost of their counterpart. Whether it's pet-friendly carpet installation or a custom area rug needed, Satolli Carpet and Floor Coverings can help anyone find the best floor for their situation at the budget they need.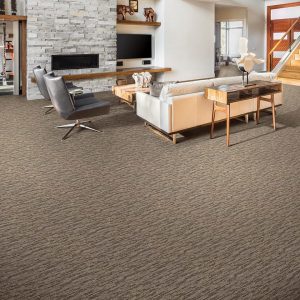 When a business or homeowner from Lordstown, Ohio, to Warren, Ohio, is facing the task of how to choose new flooring, they consider many questions — including will pets or children play in the room, is it high traffic, will it need to be waterproof, what is the budget, are there allergy concerns, and will it need to match current décor or will it all be changed. Satolli Carpet and Floor Coverings provides the best quality floor coverings to fit any application and area — including affordable hardwood, laminate, luxury vinyl tile, and ceramic tile flooring, and pet-friendly carpet, all with installation in an immense variety of colors and styles. This local flooring store keeps up with trends in the flooring marketplace, as well as offering the traditional products that many people love, from custom area rugs to carpets with pet protection. Everyone from Champion, Ohio, to Niles, Ohio, can rely on the products and service that have kept Satolli Carpet and Floor Covering caring for their community for almost 60 years.
Satolli Carpet and Floor Covering
361 High Street
Warren, Ohio 44481
330.872.RUGS
satollicarpet.com/
Facebook Page