Even if you have home fitness products set up in your Johns Creek, Georgia or Marietta, Georgia residence, eventually you'll grow tired of your workout routine. There are a number of ways to break out of your fitness funk, one of which is to look into high-tech workout equipment that provides users with a variety of options to stay entertained and motivated. Premier Fitness Source is excited to offer the i.Concept line of BH Fitness machines at each of their stores around the Atlanta, Georgia and Alpharetta, Georgia areas. A revolutionary concept in training designed by the experts at BH Fitness, this line of machines introduces a world "where health and entertainment are merged into one." By investing in the BH Fitness S1Ei Elliptical, S5Ti Treadmill, S5Ui Upright Bike, or any of the other products in the i.Concept line, you can use your Apple device to access a large selection of apps to keep your workout fun and challenging.
Since BH Fitness is one of the leading manufacturers in the fitness industry, it should come as no surprise to learn that their i.Concept line of home fitness products delivers exceptional performance. However, if you decide to invest in high-tech workout equipment, chances are you want more than just a strong, durable machine that allows you to exercise in the comfort of your Johns Creek or Marietta home. That's where BH Fitness machines stand out from others on the market. The i.Concept line gives you the opportunity to personalize your workouts, play games online, stay in contact with friends, and update your workout apps. And since Premier Fitness Source carries the full line of i.Concept machines, including the BH Fitness S1Ei Elliptical, S5Ti Treadmill, S5Ui Upright Bike, and more, all it takes is a quick trip to one of their stores in the Atlanta or Alpharetta area to get the equipment that best fits your needs.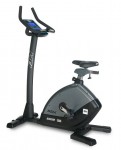 The high-tech workout equipment from BH Fitness works by pairing with your iPad, iPod Touch, or iPhone. By linking your Apple product with your BH Fitness machine, the possibilities are truly endless! Not only can you download different workout programs, such as fun and challenging games, but you can use the console to recreate challenging contests. If you've ever wanted to run in the NYC Marathon, you can enjoy a similar experience without ever leaving your home.
The i.Concept line also has a background function that allows you to set the parameters of your workout before closing so you can shop online, watch videos, check emails, and more. Target control keeps track of your data so you can record your progress and even continue your personalized workout schedule at any place with an i.Concept machine. Though this line of BH Fitness machines was designed to work with Apple products, those without an iPad, iPod Touch, or iPhone can simply use the standard machine console.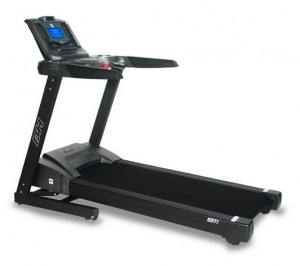 Once you've seen what this high-tech workout equipment can do, all other home fitness products will pale in comparison. By taking the short trip from your Johns Creek, Georgia or Marietta, Georgia home to one of PFS' stores, you can peruse their selection of BH Fitness machines in person and choose the model that best fits your budget and needs. One of the knowledgeable associates at PFS is happy to provide you with additional information about the BH Fitness S1Ei Elliptical, S7Ti Treadmill, S5Ui Upright Bike, or any of the other i.Concept machines they have available to ensure you go home with the right one.
If you'd like to receive FREE DELIVERY (a $99 value), or half off delivery and installation (within local delivery area), click HERE to take a short survey!
Premier Fitness Source—Committed to MORE than your satisfaction
www.premierfitnesssource.com
Perimeter Store
4520 Olde Perimeter Way
Suite 100
Atlanta, Georgia 30346
Ph: 770.391.0005
Alpharetta Store
800 N Main St
Suite 120
Alpharetta, Georgia 30004
Ph: 770.686.3115
Buckhead Store
277 Pharr Rd NE
Atlanta, Georgia 30305
Ph: 404.458.2133