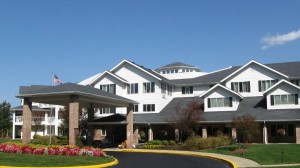 As our parents age, their needs begin to change. In many cases, our elder relatives are not in serious need of consistent medical attention, nor are they incapable of getting around on their own; instead, all they need is just a little additional help keeping their homes clean or doing everyday chores such as dishes or laundry. Luckily, there is an amazing location for individuals like these: Pearl Crossing in Strongsville, Ohio. This all-inclusive independent living community offers a wide range of features that set it apart from other communities. With restaurant quality meals and the opportunity to create new friendships through games and entertainment events, you know you're making the right decision for your relative or for yourself! Not sure that Pearl Crossing is the appropriate location you've been looking for in the Parma, Ohio or Olmsted Falls, Ohio? The only way to truly experience what Pearl Crossing has to offer is to see it for yourself. Manager Jim Moyer has first-hand experience and will be more than happy to help you get the most out of your visit to better understand this community.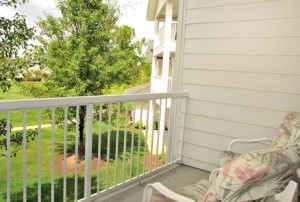 Manager Jim Moyer and his wife first came to experience all that Pearl Crossing had to offer when they were searching for a place to help out his aging father. During this process, they discovered the independent living choice, having not known they even existed! Initially, his father objected as many do. However, coming to understand that there would not be a nurse consistently hovering, but assistance doing some of the basic household chores such as laundry, dishes, or mowing the lawn made the decision to stay more inviting. Seeing all that Pearl Crossing in Strongsville had to offer, Jim knew this was the best choice for his father. This all-inclusive independent living community allowed his father the freedom to come and go as he chose as well as the option to participate in social events or stay in and watch the ball game on his television. It's been statistically proven that social interaction with other people can help keep individuals healthier and happier, granting them the ability to age gracefully and live life on their own terms.
Misconception and lack of knowledge of what is available beyond that of a nursing home tends to result in people waiting too long to join a community like Pearl Crossing, becoming too far advanced to take care of themselves without consistent medical supervision. Pearl Crossing is not a nursing home but an independent living community that carries the atmosphere of a resort or cruise ship. At Pearl Crossing, community members can create new friendships and enjoy restaurant quality meals prepared by Pearl Crossing's designated chef! There's no better choice in the Parma or Olmsted Falls areas than Pearl Crossing to spend your retirement. Before Jim and his wife ever became part of the management team of Pearl Crossing, they were concerned children looking for a place where Jim's father could feel at home. If they didn't feel this independent living community was ideal for Jim's father, they never would have let him stay.
Manager Jim Moyer and his wife were so impressed with Pearl Crossing in Strongsville, Ohio that they asked about employment opportunities, which have led them to their current career path. Both the managers and co-managers live on-site at this all-inclusive independent living community to assist residents whenever they can with 24 hours availability. No other location in Parma, Ohio or Olmsted Falls, Ohio offers the entertainment, full food service, or full house keeping that Pearl Crossing offers its residents! From restaurant quality meals to their Wall of Honor to celebrate the achievements and service of their resident veterans, Pearl Crossing is dedicated to giving those in their community the chance to create new friendships and live their lives to their fullest. Manager Jim Moyer believes in what Pearl Crossing stands for, and invites anyone looking for a better option for their loved one to spend their Golden Years at to visit this reasonably priced independent living community. For more information, visit www.pearlcrossing.com or call to schedule a visit today!
Pearl Crossing
19205 Pearl Rd
Strongsville, OH 44136
www.pearlcrossing.com
440.565.0478