Though most students are nervous to start a new school year, that apprehension tends to disappear after a few months have passed. However, this isn't the case for every student. Once the first semester ends, some students discover that they're still struggling to understand the materials being taught in class. When this happens, parents usually look for a supplemental learning option such as one-on-one tutoring sessions. Unfortunately, this can often be just a temporary fix. Sometimes you can get the best education for your child outside of the brick and mortar institution. Online schooling has grown in leaps and bounds since it was first introduced, providing students with greater opportunities than ever before! If the past semester at your child's school in Cleveland, Ohio; Coshocton, Ohio; Canton, Ohio; or Mansfield, Ohio proved to be too difficult for them, a virtual classroom may be better suited to their needs. For students and guardians in search of a reputable, tuition-free school that will help the former succeed, Ohio-based QDA may just be the perfect alternative.

Since the first semester of school typically lasts about four months, students have ample time to adjust to a new environment, teacher, and class schedule. However, if your child's report card has displayed a significant decrease in their grades, chances are they'll only fall further behind once the second half of the school year begins. Even with supplemental learning activities such as after-school tutoring, it can be extremely difficult to bounce back after a poor semester. That's why professionals recommend a drastic change in how and where your student learns.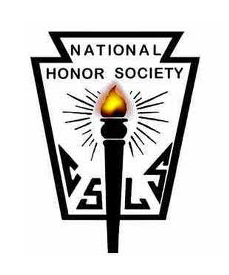 Online schooling can provide solutions for many of the issues that students face in brick and mortar institutions. For instance, if your child's grades suffered due to peer problems at their Cleveland, Coshocton, Canton, or Mansfield school, a change in scenery may be for the best. With Ohio-based QDA, students are able to study, take tests, and obtain help from instructors within the comfort of their own homes. Virtual classrooms are also an excellent choice for those who need more flexibility because of jobs or extracurricular activities. Plus, this tuition-free school allows students to learn at their own pace instead of having to keep up with their peers. A number of students throughout the state have made the switch to QDA with tremendous results. If your child is continuing to have a hard time at their brick and mortar institution, online schooling may be the best source of education.
If your child is still on winter break, now is a good time to learn more about online schooling through QDA. For additional information about this Ohio-based, tuition-free school, visit their website at www.go2qda.org. If you have questions about how a virtual classroom works, and how QDA may provide a better alternative to supplemental learning activities, feel free to give them a call at 1.866.968.7032. You may just find that the best education for your child isn't through a Cleveland, Ohio; Coshocton, Ohio; Canton, Ohio; or Mansfield, Ohio institution, but right in your own home.
QDA
Ph: 1.866.968.7032
www.go2qda.org
New Philadelphia Office
400 Mill Ave. SE
Suite 901
New Philadelphia, Ohio 44663
Ph: 330.364.0618
Steubenville Office
2230 Sunset Boulevard, Suite 2B
Steubenville, Ohio 43952
Ph: 877.427.2863
East Liverpool Office
108 East 5th Street
East Liverpool, Ohio 43920
Ph: 330.932.0114
Berlin Office
5122 State Rte 39
Berlin, Ohio 44610
Ph: 330.893.0440