By Gemma Chriss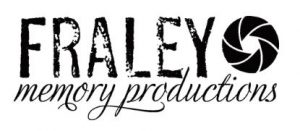 The holiday season is a magical time of year, which is why it should come as no surprise to learn that many people choose to propose to their significant others during the month of December. Though it may seem silly to begin thinking about wedding photography so soon after getting engaged, the fact is that most photography businesses schedule clients months or even years in advance. To congratulate residents throughout the Hartville, Ohio and Mogadore, Ohio areas on their holiday engagements and provide an incentive to schedule wedding photos ahead of time, Fraley Memory Productions is running a promotion from now until the end of January. Those who book this team for their upcoming nuptials will receive a free engagement mini session at Fraley's studio near Tallmadge, Ohio, or the location of their choosing. Since wedding planning can be an expensive endeavor, those who are looking for affordable engagement pictures are encouraged to take advantage of this promotion while it lasts.
Since shopping around for wedding photography can be overwhelming, it helps to have a photography business in mind beforehand. Fortunately, Fraley Memory Productions has earned quite a reputation among residents throughout the Mogadore and Hartville areas. Unlike some other professional photographers, Fraley strives to make wedding photography attainable and affordable for the average couple. Those who want to remember their special day without having to spend a fortune can count on this local team to deliver. Fraley Memory Productions has even expanded their services over the years so clients can have traditional photography, videography, and drone filming on the day they say "I do."
Those who have taken advantage of Fraley's services in the past have raved about both the price and quality of this photography business' work. Residents in Tallmadge and beyond can feel confident that by booking the team for wedding photography now, they'll have wonderful pictures to remind them of their big day for years to come. The fact that those celebrating a holiday engagement can receive a free engagement mini session is a significant bonus, especially since affordable, high-quality engagement pictures are often hard to come by.
Additional information about this local photography business near Tallmadge, Ohio can be found on Fraley's website at www.fraleymemoryproductions.com. Those who recently celebrated a holiday engagement are encouraged to check out the team's portfolio to view some of the beautiful and affordable engagement pictures they've taken for clients in the past. However, residents throughout Mogadore, Ohio; Hartville, Ohio; and beyond should contact Fraley Memory Productions directly at 330.703.9228 or 330.608.5865 to book the team for wedding photography before January 31st so they may receive their free engagement mini session.
Fraley Memory Productions
2751 Old Home Road
Akron, Ohio 44312
Ph: 330.703.9228 / 330.608.5865
www.fraleymemoryproductions.com
Facebook Page