Unless you're in the business yourself, you may be unaware of the changes that are going on in the refrigeration industry. As more information about refrigeration safety continues to surface, manufacturers are beginning to change the way they build their commercial appliances. Propane and other energy-efficient refrigerators, for example, have started to climb the rankings in terms of refrigeration sales. Miller's Refrigeration near Cuyahoga Falls, Ohio expects a significant increase in the number of environmentally-friendly products they'll sell over the next few years. If you have old appliances in your Medina, Ohio or Barberton, Ohio establishment, it's in your best interest to learn more about the recent developments in the refrigeration industry.
As you may or may not know, a large portion of commercial appliances run on hydrochlorofluorocarbon (HCFC)-22—also known as R-22. If you have a display case or liquid chiller in your Medina or Barberton establishment, chances are that it runs on this chemical. Unfortunately, studies show that R-22 contains ozone-depleting chlorine. Due to new refrigeration safety standards, commercial appliances using R-22 will phase out in stages with production ending in 2020. Since refrigeration sales are expected to increase, businesses like Miller's Refrigeration near Cuyahoga Falls are turning to more energy-efficient and eco-friendly refrigerators.
If your own equipment runs on R-22, you'll have to replace it. Not only is it a serious danger to the environment, but you'll be unable to charge/refill it in just a few short years anyway. Among the many R-22 alternatives out there, hydrofluorocarbons (HFCs) are the most common; however, as these refrigerants also have the potential to contribute to global warming, manufacturers are encouraged to go in a different direction.
As far as refrigeration sales from Miller's Refrigeration go, you can expect to see a number of new propane refrigerators being sold and repaired by this local business. These new energy-efficient refrigerators will not contribute to the depletion of the ozone or global warming, making them an excellent choice for restaurants, hospitals, convenience stores, and more. However, as there is no "perfect" solution to the issue of replacing R-22s, propane refrigerators don't come without their own risk.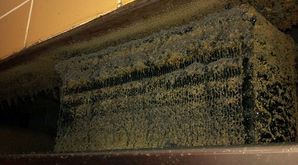 Miller's Refrigeration makes sure to tell customers about the importance of refrigeration safety. When an owner or equipment manager contacts this Cuyahoga Falls, Ohio area business to ask about refrigeration sales, their associates try to provide as much help as they can. In the case of propane and other natural, energy-efficient refrigerators, there is a slight fire hazard as the chemical is flammable. However, cases in which propane led to a fire almost always involved a home air conditioning unit, not restaurant equipment. If you need an alternative for the commercial appliance in your Medina, Ohio or Barberton, Ohio establishment, make sure to call Miller's Refrigeration at 330.784.4527 so you can find out more about the issues currently surrounding the refrigeration industry.
Miller's Refrigeration
2215 E Waterloo Rd #402
Akron, Ohio 44312
Ph: 330.784.4527
www.millersrefrigeration.com