By Gemma Chriss
Some blades, such as those in machines used by companies within the recycling industry, must be kept extremely sharp in order to ensure the highest quality product possible. However, replacing these blades often proves difficult as few businesses have the equipment and know-how to meet OEM standards. Midwest Knife Grinding, an Ohio-based company with decades of experience in the field, just happens to be one of the only businesses in the country that is able to repair and manufacture these hard-to-find parts. From feed rollers to shredding knives, pulverizer discs to bed knife shields, Midwest Knife Grinding Inc. offers countless options for clients in need of expertly crafted parts. As if that weren't enough, this reputable company frequently manufactures special knives made to order for companies throughout Pennsylvania, Illinois, Indiana, and beyond, all in a timely manner and to their clients' exact specifications.
Midwest Knife Grinding's spacious facility in Ohio is filled with some of the best grinding equipment in the country. And new machines are frequently added to the shop in order to better serve their clients. In fact, many of the machines owned by this company are identical to those used in the initial manufacturing process, ensuring accuracy and quick turnaround rates. Those who require specific sizes of feed rollers, shredding knives, pulverizer discs, or bed knife hold-downs can feel confident that Midwest Knife Grinding Inc. has the means to repair their clients' parts so they fit perfectly in their designated machines.
"All knives will be precisely ground as a set to match, and will exceed OEM tolerances. They will be, on size, better than when they were new."
Though it certainly helps that Midwest Knife Grinding Inc. has a wide assortment of advanced machinery to get the job done, it's really their skilled staff that allows this company to stand out from their competition. Over twenty highly trained employees make up Midwest Knife Grinding's team, and they all share the same commitment to customer satisfaction. Not only is a knowledgeable staff member available during the week to answer any questions that clients may have, but they go above and beyond to ensure that the finished product meets each client's individual needs. Companies throughout Pennsylvania, Illinois, and Indiana can attest to the fact that Midwest Knife Grinding Inc. is extremely thorough when it comes to producing and testing their special knives made to order.
            "Our in-house testing services can check the steel type of your sample as well as the hardness to manufacture the same knife or a better one."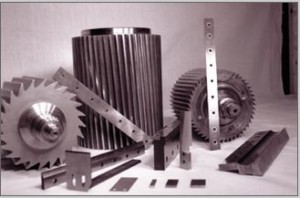 Needless to say, there's no better company to call on for the repair and/or replacement of feed rollers, shredding knives, pulverizer discs, bed knife shields, and other specialty blades than Midwest Knife Grinding Inc. To learn more about this Ohio-based company and why they're considered the top choice for businesses throughout Pennsylvania, Indiana, and Illinois, visit their website at www.midwestknifegrinding.com. For additional information about obtaining special knives made to order, give Midwest Knife Grinding Inc. a call at 330.854.1030.
 
Midwest Knife Grinding Inc.
Ph: 330.854.1030
www.midwestknifegrinding.com