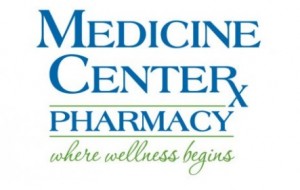 Medicine Center Pharmacy has worked hard over the years to give Northeast Ohio residents all the health and wellness materials they need. By offering quality products, convenient health screenings, an informative radio show and more, it's obvious that Medicine Center Pharmacy truly cares about helping out their customers. But more than that, Medicine Center Pharmacy wants customers to save on medical supplies as well.  Along with the affordable private label brand that this local pharmacy offers at each location in Canton, Ohio; New Philadelphia, Ohio; Louisville, Ohio; and Minerva, Ohio, Medicine Center provides additional ways to keep more money in your wallet! By filling out a simple store survey, you can receive a discount on over-the-counter products. Wow, that really shows how much Medicine Center cares about their customers!
Numerous individuals in the Northeast Ohio area shop at Medicine Center Pharmacy. And while the affordable, high-quality items have a lot to do with it, there's more to this local pharmacy than just its inventory. Medicine Center prides itself on its customer service. No matter what location you visit, you will be treated with respect by one of the pharmacy's friendly staff members. These associates are highly trained and can help you find whatever you happen to be looking for. Plus, they will assist you in choosing an item that fits your budget!
Along with over 400 generic prescriptions, the Quality Choice product brand, and a coupon book filled with amazing bargains, Medicine Center Pharmacy offers another way to help customers save on medical supplies. The next time you shop at your local Medicine Center Pharmacy in Canton, New Philadelphia, Louisville, or Minerva, take a look at your sales receipt. There you'll find directions on how to take a simple store survey that Medicine Center gives out to all who visit the store. Since this pharmacy genuinely cares about how they're doing, they give customers the opportunity to give feedback! And by filling out this short questionnaire, you can get a $2.00 coupon to use as a discount on over-the-counter products the next time you visit. That's great!
With multiple locations in the region, Medicine Center Pharmacy provides the same level of dedication at every store. And it's this dedication and desire to help customers that drive Medicine Center to create new ways for Northeast Ohio patrons to save on medical supplies. So, the next time you shop at your local Medicine Center Pharmacy, be sure to look over your sales receipt for directions on how to fill out a simple store survey. That way you can get a discount on over-the-counter products just by offering your input! To find out more about how Medicine Center Pharmacy helps its customers by offering good deals, visit www.MedShopRX.com.
2526 Tuscarawas Street W.
Canton, Ohio 44708
330-455-5422
700 West Main Street
Louisville, Ohio 44641
330-875-5525
251 East Street
Minerva, Ohio 44657
330-868-6200
551 West High Avenue
New Philadelphia, Ohio 44663
330-339-4466