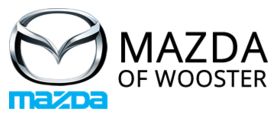 Whether you're in the market for a new Mazda or simply looking for affordable auto service, there's one place you can always count on—Mazda of Wooster. Since this Wooster, Ohio-based Mazda dealership recently underwent a name change, some Stark County, Ohio natives may be worried that it will affect how this local establishment does business. The good news is that customers can expect to receive the same high-quality products and service as before. By taking the short trip from your own Ashland, Ohio or Mansfield, Ohio home to this new/used car dealer, you can look forward to working one-on-one with Mazda of Wooster's experienced staff. If it's a reliable, pre-owned vehicle you need, or just a routine oil change, rest assured that you'll be taken care of by the friendly and knowledgeable team members at Mazda of Wooster.
For nearly two decades, Mazda of Wooster has been the go-to place for those in need of new and used Mazda vehicles. Despite the fact that this local Mazda dealership recently dropped the "Park" from their name, they'll continue to strive for the same level of excellence as they did in the beginning. And that includes offering the latest vehicles in the Mazda line. Stark County residents will be pleased to learn that Mazda of Wooster currently has a large selection of 2016 models in stock, such as the Mazda6, Mazda3, CX-5, CX-9, and CX-3. If you're interested in putting a brand-new Mazda vehicle in your Mansfield or Ashland driveway, you can feel confident that Mazda of Wooster will have the right car for your budget and needs.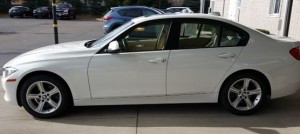 In addition to offering a wide selection of newer automobiles, Mazda of Wooster will continue to expand their inventory of pre-owned vehicles. After all, they haven't earned the title of "used car superstore" for nothing! This Wooster-based establishment acts as both a new and used car dealer, bringing in a number of pre-owned vehicles so they can be inspected, tested, and sold for a reasonable price. Each used car on their lot must undergo a rigorous screening process before it's deemed safe for purchase, so customers can have peace of mind. In fact, each car under 10 years old and with less than 120,000 miles comes with a 6-month warranty, ensuring its quality.
To top it all off, this local Mazda dealership will also be offering the same affordable auto service to customers in need of maintenance and repair. Vehicles of all makes and models are welcome at Mazda of Wooster, as their technicians are highly trained and qualified to work on virtually any car on the market. If you're in need of an inexpensive oil change, you may just want to stop by Mazda of Wooster now to take advantage of their current service special—a synthetic oil change, 27-point inspection, computerized alignment check, and car wash for just $24.95!
Needless to say, not much has changed at Mazda of Wooster besides the name. If you're looking for a brand-new Mazda, pre-owned vehicle, or just some affordable auto service, rest assured you can find it at this reputable Mazda dealership outside of Stark County, Ohio. To learn more about this new and used car dealer, visit their recently revamped website at www.midohiomazda.com. Or, simply take the short trip from your Mansfield, Ohio or Ashland, Ohio home to see it for yourself.
If you'd like to receive a free oil change with the test drive of any vehicle, click HERE to take a short survey!
Mazda of Wooster
4404 Cleveland Rd
Wooster, Ohio 44691
Ph: 877.232.3402
www.midohiomazda.com
www.mazdaofwooster.com