Do you have students who are struggling in Math?  Do they need someone to just sit with them and figure out where the breakdown in understanding is and fix those problems?  Mathnasium in the Belden Village area of Canton, Ohio right near Jackson Township, Ohio meets your student where they are with what they need to "make Math make sense."  Students without a solid knowledge of number sense and operations lack the confidence they need to start off on the right foot for the next school year and learn new concepts.  Also, some students find math easy and exciting and need more of a challenge to keep their skills sharp.  The professional tutoring service near Perry Township, Ohio and Massillon, Ohio offers individualized learning in a small group setting for your student's remedial Math or Math enrichment needs.  The trained Math instructors use the effective Mathnasium method which goes back—no matter how far—to diagnose problems where they start with the understanding of mathematical concepts.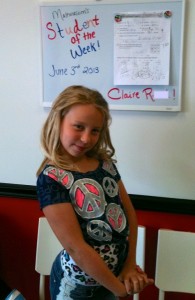 The Mathnasium professional tutoring service is in transition of ownership this summer, and is now run by Dawn: a highly qualified teacher of Science with 25 years of experience in teaching both Math and Science concepts to students.  The trained Math instructors on staff use common sense methods of teaching the basics of Math, which align well with the all-important common core state standards of the State of Ohio.  Because of the Mathnasium method of instruction being purposeful and effective, students are better prepared to show growth on their achievement assessments and gain more confidence when confronted with a multi-step Math problem.
This summer, bring your student in to benefit from the trained instructors at this professional tutoring service near Jackson Township and Perry Township.  They will use common sense methods of teaching the basics of Math concepts and making it fun!  The small group 4:1 ratio for instruction offers time for critical thinking and math oriented games. Right now, they are offering summer packages for summer camp activities for all types of students including those with remedial Math and Math enrichment needs.  Keeping your student thinking during the summer months prevents the regression that tends to happen in what they remember from the spring to the fall.  This professional tutoring service not only has proven results that are viewable online by clicking on the "results" tab at www.mathnasium.com/beldenvillage, but will also give a free assessment to your student to find out where they are functioning in their understanding.  From there, an individualized learning plan is formed and your student can become happier and more confident with his or her Math abilities before the school year starts again in Massillon or Canton.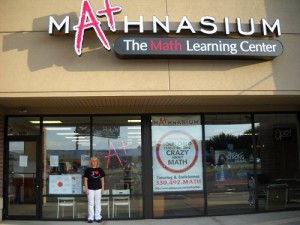 At Mathnasium professional tutoring service in the Belden Village area near Massillon, Ohio, the trained professionals will use proven methods to yield positive growth in your student's Math skills.  The next school year will be starting before you know it, so use this summertime break to make sure your student can receive the remedial Math or Math enrichment practice that they don't necessarily receive during the school year due to large class sizes.  Call the trained math instructors at 330.492.6284 or visit them when you leave your Jackson Township, Ohio or Perry Township, Ohio home for a day of shopping in the area.  They also have an informative Facebook page!
Mathnasium
4644 Belden Village St NW
Canton, Ohio 44718
Phone: 330.492.6284
Website: www.mathnasium.com/beldenvillage