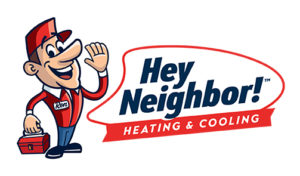 by Fiona Vernon
People who have lived in communities from Portage Lakes, Ohio, to Massillon, Ohio, for any amount of time weren't too surprised by the appearance of snow in April. Come spring, everyone is ready to get a break from cold and being stuck inside. To prevent the utility bills of last summer year, call Hey Neighbor Heating & Cooling for preventative seasonal AC maintenance. Only days later, it will be 80 degrees, so why not get ready to turn the AC on. Most people will wait to do so with the potential of a hot streak; however, making sure it is ready to go will help lower cooling bills by improving its efficiency and extending its lifespan. While the technicians at this local heating and cooling company are happy to deliver affordable 24/7 emergency repair services, there are steps to turning on the AC properly that will help you avoid the stress of unexpected breakdowns, resulting in fewer AC repairs. Homeowners from Alliance, Ohio, to North Canton, Ohio, can rely on the 30 years' experience from Hey Neighbor Heating & Cooling for affordable spring AC home maintenance, repair, and installation.

Owning a home is the American dream for individuals from Massillon to Alliance, but knowing how to properly turn the AC on for the first time of the year isn't necessarily common knowledge. Spring home maintenance isn't just about cleaning the yard, it's pretty easy to maneuver the short list of steps that will help improve an AC's efficiency and extend its lifespan.
Clean and clear the vents.

Make sure all the vents throughout the home are open and that nothing is blocking them so that air can circulate freely.

Check for leaks from the ductwork.

Hold a flame up the duct. If it flickers, there is a leak. Leaks typically occur near separated joints or along exposed sections that have duct tape. Hey Neighbor can help in the places you cannot reach yourself.

Change the air filter.

Sticking to a regular schedule will ensure that the home's air is clean and moving freely.

Inspect the drain line.

Near the basement ceiling is where the drain line is usually found. It clogs if debris builds up. Occasionally pouring a cup of diluted chlorine bleach or vinegar down the line throughout the year will help keep it clean.

Clean the outdoor condenser unit and fan if necessary.

Leaves and other debris can accumulate over the winter and block the flow of air. While removing them, it's also beneficial to trim plants that have grown up around the unit. A garden hose can be used to spray off the condenser.

Inspect the refrigerant lines.

The lines that run in and out of the system are generally covered with insulation. Ensuring that the insulation in intact will help to improve the efficiency of the air conditioner. This is a time to let the professionals at this local heating and cooling company perform the repair. It's safer for a professional who does it frequently to handle it.

Turn on the thermostat.

Turn it to cool to make sure it works properly. Listen outside and inside for any strange noises for about 15 minutes, because it hasn't operated in months. Feel the air coming from the vents and call Hey Neighbor if it isn't cool. Now is the best time to find out if it won't cool the house.
Last, but not least, call the trained and certified techs at Hey Neighbor for seasonal preventative AC maintenance. We check electrical connections and every other component to prevent expensive damage and replacement costs, while lowering cooling bills. The average AC unit lasts between 15 and 20 years, being at the higher end for those who take care of it. It will eventually need replaced, and Hey Neighbor offers not only affordable maintenance and 24/7 emergency repair services on nearly every brand on the market to residents from North Canton to Portage Lakes — including American Standard, ConQuest Flamebar Payne, and Rudd, but they also provide Trane AC installation. Call 330.875.9300 today to get on the schedule!
Part of the key to lowering cooling bills, improving an AC's efficiency, and extending its lifespan for any home from Alliance, Ohio, to Portage Lakes, Ohio, lies in knowing who to call. Hey Neighbor offers affordable seasonal preventative central air system and mobile home air conditioning unit maintenance, 24/7 emergency AC repair, and installation. For fewer AC repairs, help with spring home maintenance, and tips on turning the AC on properly, this local heating and cooling company has been trusted for over 30 years by homeowners from North Canton, Ohio, to Massillon, Ohio. Call today!
Hey Neighbor Heating and Cooling
Canton, Ohio 44705
330.875.9300
877.247.7661
OH LIC #35083
Website
Facebook Page