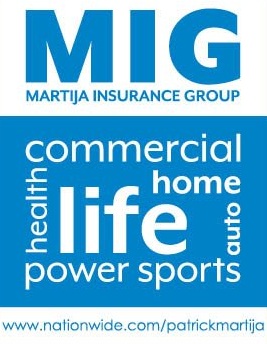 Fall is the perfect time to drive your RV through the colorful hills of Medina, Ohio; Fairlawn, Ohio; and Akron, Ohio.  But as the weather starts to change, so do the road conditions. Driving without insurance is not only illegal, but highly dangerous as well. Finding insurance for RVs and motorcycles can be difficult. Insurance for these items requires specialty vehicle insurance and not every insurance company offers it. Luckily, Martija Insurance Group can help you insure all of your specialty vehicles.
Martija Insurance Group offers specialty vehicle coverage that can help you pay for repairs or replacements for your motorcycle, RV, or boat as a result of accident or vandalism.  It is important to make sure you have accident coverage with the winter conditions fast approaching! The weather conditions in Fairlawn in the winter can range from bad to severe, and you don't want to take any chances when operating an RV or motorcycle.
Martija Insurance Group also covers medical bills and lost income resulting from an accident involving your vehicle. The only thing worse than being injured, is being injured and unsure of how you are going to pay for your medical bills. Martija insurance takes care of you every step of the way.
Insurance for RVs can be costly with most insurance agencies. Martija Insurance Group strives to keep your insurance coverage price competitive. Their affordable insurance is also extensive. You can find everything you need at Martija Insurance Group. The majority of Martija's insurance policies include liability, medical, and physical damage. Liability protects your assets and future earnings in lawsuits where others are hurt while you are driving, or if property is damaged by your vehicle. Medical covers the cost of medical care and lost income for you or your passenger if you are in an accident. And physical damage pays for damage caused by covered risks such as an accident, fire, lightning, theft, vandalism, hail, and flood.
Don't get caught driving without insurance. If you are involved in an accident or are stopped for something else and you do not have insurance coverage in Ohio, you can find yourself paying for more than you bargained for! There can be an administrative suspension of your license, you may lose your license and work privileges for a minimum of 90 days and a maximum of 2 years, your license plates and registration will be suspended, and you will need to maintain an SR-22 (high risk) insurance policy for 3 years.  In the chance that your license is suspended, finding transportation, renewing your license, and obtaining high-risk insurance coverage could break the bank. When insurance companies see that you are a high risk client, your payment options skyrocket! It is very difficult to get a normal insurance rate after being labeled "high risk."
Driving without insurance is a costly mistake that you do not want to make. Fortunately, Martija Insurance Group provides affordable, extensive specialty vehicle insurance to help you out. Winter in Medina, Ohio; Fairlawn, Ohio; and Akron, Ohio can make for questionable driving conditions. Be sure to have insurance for your RV and motorcycle this winter. Call Martija Insurance Group at 330-903-0879 to schedule an appointment today!