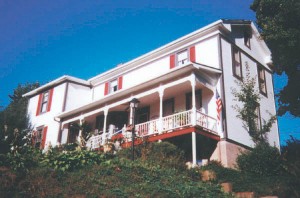 With all the chaos and hubbub in your life recently, you may have decided that a weekend getaway is the perfect way to relax and recharge. But where to get away to? One quaint and relaxing bed and breakfast that is sure to impress you is Apple Butter Inn in Coshocton, Ohio. Not far from Amish country, this is a bed and breakfast that is surrounded by beautifully tranquil scenery, as well as interesting local attractions that are guaranteed to peak your interest. This is a perfect destination for couples from Akron, Ohio or families from Canton, Ohio and Mansfield, Ohio. With pet-friendly lodging, you can even bring your pet along to relax with you! Currently offering a half price special on all of their rooms, you can afford your greatly needed weekend retreat. So what are you waiting for? Make Apple Butter Inn the destination of your next weekend getaway!
Apple Butter Inn can be found in the quaint surroundings of Coshocton, Ohio. Not far from Amish Country, this beautiful bed and breakfast has many local attractions nearby to offer some unique sites to see during your stay. Sites to see include the historic Roscoe Village, complete with an authentic general store that you can purchase jams, jellies, candy, and other keepsakes, Shaker House, a Shaker furnishings shop, The Cottage Gate, specializing in homemade accessories and small oak furniture, the Medbery Marketplace, a canal era hotel gourmet and International foods, nuts, chocolate, and kitchen items, and other shops that you won't find elsewhere, especially not in Canton or Akron! All of the shops found here are open every day, meaning whenever you plan to visit, you will always have exciting things to see.
In terms of a weekend getaway, local things to see and places to visit are nice, but having a comfortable, relaxing bed and breakfast to go back to is even better! Apple Butter Inn has six different lodging options to choose from. The Main House features four fabulous guest rooms, each with lovely furnishings and a private bathroom. Request the fireplace room, or the suite, featuring an antique claw foot bathtub. For even more privacy, guests can stay in the Carriage House, accessible from the Main House by a beautiful garden path. The Carriage House has two suites, each complete with a personal whirl-pool bath, kitchenette with stocked mini-fridge, fire place, and queen size bed. And because Apple Butter Inn is currently offering a half price special on all of their rooms, you can afford the weekend getaway in any room of your choosing! Apple Butter Inn also offers pet-friendly lodging, meaning your beloved pet can accompany you on your relaxing weekend. Do you know of a bed and breakfast near Mansfield that can provide you with all of this?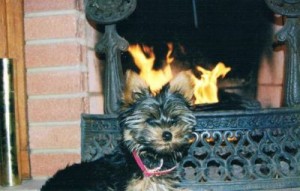 Whether you desire to escape the urban environment of Akron, Ohio or Canton, Ohio; or just want a relaxing place to go for a long overdue weekend getaway, Apple Butter Inn is the perfect place to choose. Between the many local attractions and the pet-friendly lodging, you are sure to make some very lovely memories during your stay. Who knows? Perhaps all of your weekends away from Mansfield, Ohio will be spent at Apple Butter Inn! If you would like to learn more about their accommodations, policies, or other specials, visit their website at http://applebutterinn.net. To talk to one of their friendly staff members about their current half price special, or to place your reservation, you call 740.622.1329. Make Apple Butter Inn your getaway destination today!
Apple Butter Inn
455 Hill St
Coshocton, Ohio 43812
740.622.1329
applebutterinn.net