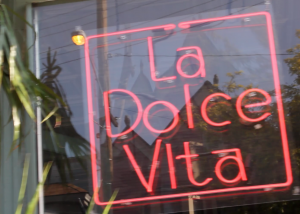 By Fiona Vernon
Valentine's Day is quickly approaching, making it the perfect time for anyone in love to show their beloved the depth of their feelings. Whether a husband in Richmond Heights, Ohio, is looking for a fresh, relaxing dinner with which to surprise his wife or a woman in Pepper Pike, Ohio, wants her significant other to experience the infectious atmosphere of Opera Night, La Dolce Vita is the ideal place to experience the romance of a Valentine's Day out. They are located in the heart of Cleveland, Ohio's, Little Italy and boast the freshest ingredients, from vegetables and tomatoes to fresh basil and Italian parsley. This local Italian restaurant is proud to support local farmers and use local ingredients when they are in season, as well as locating and utilizing organic products in their authentic Italian cuisine when its available. Anyone in Euclid, Ohio, and beyond planning a romantic dinner with Italian wines and fresh handmade pasta will find all that they desire at La Dolce Vita!
Not only are people from Pepper Pike to Richmond Heights looking for ways to alleviate their boredom as the winter blues set in, but they are also attempting to find fun things to do for a beautiful Valentine's Day out. La Dolce Vita will not disappoint with their memorable Opera Night, and they have planned one for February 12th, 2018, beginning at 6:35 pm. They will feature four tantalizing courses of authentic Italian cuisine with four sets of songs evoking love and passion in honor of Valentine's Day. The owner of this local Italian restaurant loves to see the smile that he can put on someone's face with the samples of dishes he frequently offers, and guests love the fact that they are continually treated like they are royal visitors. Numerous people look forward to the surprise visits from Jonathan Cilia Faro and many local stars on Opera Night, as well as returning for their love of the Tomato Salad, Eggplant Parmesan, and Italian wedding soup.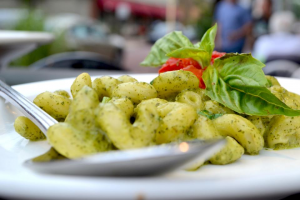 La Dolce Vita looks forward to spring and gets very excited when the weather starts to break for the simple fact that it's important to them to locate and use organic whenever it's available in the local market. Modern times have lead many people in Cleveland lead a life that creates a sustainable environment and look for restaurants that use local ingredients. This local Italian restaurant understands that more and more of their patrons are also concerned about what they put into their bodies, even when they dine out, so they are proud to also use organic products when they can be located. When someone in and around Euclid is looking for a romantic dinner, they will always enjoy the atmosphere when they walk through La Dolce Vita's doors. As the server pours a beautiful Italian red wine and waits for the nod of approval, the customer can smell the aroma of the sauces that will accompany the fresh handmade pasta. Patrons will return over and over to experience all that La Dolce Vita has to offer, and will know that when it's in season, they go local!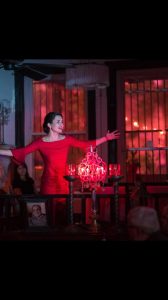 Many couples work hard and play hard, but it's always a good idea to spend time reconnecting and relaxing together. There is no better place for people from Richmond Heights, Ohio, to Euclid, Ohio, to enjoy a romantic dinner for a Valentine's Day out than La Dolce Vita. People from Pepper Pike, Ohio, and beyond will love the fresh handmade pasta and be happy to know that this local Italian restaurant not only offers authentic Italian cuisine, but also uses local ingredients and organic products when in season and available in the market. La Dolce Vita offers a four-course dinner with elegant Italian wines while enjoying the wonderful entertainment of Opera Night in the heart of Cleveland, Ohio's, Little Italy. Anyone who visits will make this their preferred night out!
La Dolce Vita
12112 Mayfield Rd.
Cleveland, Ohio 44106
216.721.8155
www.ladolcevitamurrayhill.com/
Facebook Page