It's that time again! Time to pack up the gear and head out to Clare-Mar Lakes Campground where you can fish, swim, barbecue, and just plain 'ol camp. This Lorain County, Ohio establishment has plenty of family-friendly activities planned for the 2015 season, some of which are coming up in just a few weeks! In fact, if you and your loved ones have been looking for Memorial Day weekend events around the Akron, Ohio; Elyria, Ohio; or Strongsville, Ohio area, you'll definitely want to book a campsite reservation at Clare-Mar Lakes Campground. With a short trip to this local campground, you and your family can take part in RV, tent, or cabin camping while participating in outdoor fun all weekend long!Unlike other local campgrounds, Clare-Mar Lakes offers more than just RV, tent, and cabin camping. The dedicated staff members at this Lorain County establishment cater to your family's enjoyment. Not only can you take advantage of everything the great outdoors has to offer, but you can also participate in one of the many planned activities Clare-Mar Lakes has available to keep you entertained. Depending on your interests, they have something for everyone! For example, Clare-Mar will be hosting a variety of family-friendly activities during Memorial Day weekend.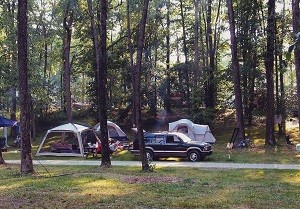 For the youngins, Clare-Mar Lakes Campground will be having Field Day on Saturday, May 23rd. This Memorial Day weekend event will consist of all kinds of different games for the kids. Just ask them if they want to participate and watch their eyes light up! And as always, this local campground will be featuring good old-fashioned hayrides.
If you're a laid-back kind of person, Clare-Mar's seasonal campers will be having a yard sale where you can visit their campsites, chat for a bit, and maybe pick up some really good deals. The more easygoing visitors can also sit down and enjoy a few rounds of bingo.
For the more energetic, Sunday, May 24th will feature Clare-Mar's beer pong and cornhole tournaments. How skilled you are at the game will dictate how thirsty you'll be. Of course, it's worth noting that you're welcome to bring your own beverages.
Moving on to Sunday night…be sure to put on your dancing shoes! This local campground will be featuring The Wanna Bees. These guys are highly requested around the Akron, Elyria, and Strongsville areas, so Clare-Mar is plain 'ol plum lucky to get em!
When you plan your trip to Clare-Mar Lakes Campground over the holiday weekend, don't forget to grab your fishing gear. This nearby establishment has some of the biggest bass around! Of course, the blue gills and cats are hitting too. Clare-Mar has live bait and boat rentals available for your convenience.
Now if you need a place to stay, Clare-Mar has a few rentals still available, but you better hurry and book your campsite reservation because they are going fast!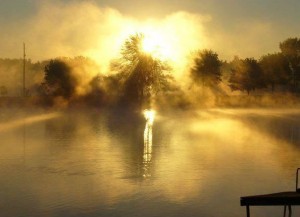 If it sounds like you'd enjoy the family-friendly activities going on at this Lorain County, Ohio establishment over the holiday weekend, be sure to make your campsite reservation now! This local campground tends to fill up quickly, especially during the time they host their Memorial Day weekend events. To learn more about the happenings around Clare-Mar Lakes Campground, visit their website at www.claremar.com. If you have any questions about RV, tent, or cabin camping, feel free to give them a call at 440.647.3318. Just don't forget to tell your friends around Akron, Ohio; Elyria, Ohio; and Strongsville, Ohio so you can make a party out of it!
Clare-Mar Lakes Campground
47571 New London Eastern Rd
Wellington, Ohio 44090
Ph: 440.647.3318 / 800.589.5789
www.claremar.com