Now that summer has come to an end, many Cuyahoga County, Ohio natives are eager to begin planning for all of the fun holidays coming up during the fall and winter seasons. As Halloween, Thanksgiving and Christmas will be arriving soon, now is the perfect time to think about how your family will celebrate and what kinds of goodies you'll be making for each occasion. Perhaps you'd like to host a Halloween party in your Parma, Ohio home, complete with a haunted house-shaped cake. Maybe you're in charge of creating festive cookies for the Christmas party at your Cleveland, Ohio office. Whatever the case may be, you'll need to stock up on baking supplies in order to craft your delicious desserts, and Jan's Confectionary Supplies in Parma Heights, Ohio can help! With cookie cutters, candy molds, dessert decorations, cake fondant and other cake supplies, Jan's Confectionary Supplies provides a one-stop shopping experience for all of your sweet treat needs.
Despite changing ownership in 1996, this Parma Heights establishment has been serving the Cuyahoga County area for over 30 years, providing customers with the very best in baking supplies. Unlike the limited inventory at your local Cleveland or Parma big box store, Jan's Confectionary Supplies carries a huge selection of baking tools and embellishments that you can use for virtually any kind of pastry you want. Whether you're looking for basic candy molds, unique cookie cutters, colorful cake fondant or just high-quality cake supplies, Jan's Confectionary Supplies is sure to have whatever you need for dessert preparation and decoration—even hard-to-find products that aren't offered at similar establishments.
In addition to their large assortment of baking equipment, sugars, sprinkles/jimmies and flavors, including LorAnn Oils, Jan's Confectionary Supplies also provides customers with a very special item at no cost: helpful advice. Having begun her venture into the confectionary industry in 1982, owner Jan Bolman has become an expert in all things baking. One of the main reasons why so many local residents become repeat customers is that they know they can receive great tips for their sweet endeavors by paying Jan's Confectionary Supplies a visit. Whether you're a first-time baker or you've been crafting mouthwatering treats for years, you'll appreciate the high level of customer service you'll receive by shopping at Jan's Confectionary Supplies.
Another reason to stop by this locally-owned shop for baking supplies and useful recommendations? You'll be able to save money on all of your confectionary merchandise! As Jan's Confectionary Supplies offers reasonable pricing on cookie cutters, candy molds, dessert decorations, cake fondant and other cake supplies, you'll be able to make your baking project an affordable one.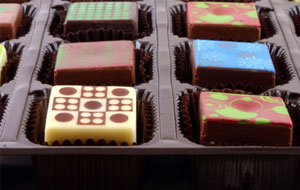 If you need baking supplies to prepare for an upcoming event or you're just in the mood to create something sweet, Jan's Confectionary Supplies is the place to look. With a wide range of cookie cutters, candy molds, dessert decorations, cake fondant and other cake supplies, this Cuyahoga County, Ohio establishment has everything a pastry and candy lover could want! So, why not take the trip from your Parma, Ohio or Cleveland, Ohio home to peruse their inventory and talk to the owner about your sugar-filled project? Jan's Confectionary Supplies will quickly become your go-to place for all of your baking and candy-making needs.
Jan's Confectionary Supplies
6370 York Rd
Parma Heights, Ohio
Ph: 440.845.2022
www.jansconfectionary.com