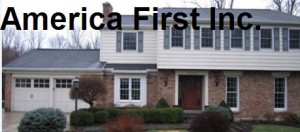 Modifying a house in order to accommodate a family member in a wheelchair is no easy task. In addition to building a wheelchair ramp leading up to your Hudson, Ohio or Stow, Ohio home, you also need to consider the interior layout and how it too can be improved. Fortunately, this is not a project that you have to take on yourself—not when America First Inc. is available to help. Though this team of general contractors offers a wide range of home remodeling services, they're uniquely qualified to assist in increasing the handicap accessibility of your home, including adding walk-in baths to one or more restrooms. As America First Inc. has renovated countless homes throughout the Solon, Ohio and Twinsburg, Ohio areas, you can look forward to receiving the best design and construction work possible.
Since America First Inc.'s founder, Tony Kloak, has been a general contractor for over 30 years, there's virtually nothing he and his team can't do. From finished basements to decks, roofing work to garage additions, this locally owned and operated business can provide any upgrade you desire for your Hudson or Stow home. However, since handicap accessibility is not a specialty that many construction firms possess, you'll be especially pleased with the helpful features America First Inc. can add to your home. As bathrooms are notoriously difficult for those trying to navigate using a wheelchair, some of their most highly requested home remodeling services include the installation of indoor wheelchair ramps and walk-in baths. With these simple modifications, this general contractor team can make your bathroom much more comfortable and convenient for yourself or a loved one.
Not only will you appreciate the fact that America First Inc. can add wheelchair ramps, walk-in baths, and more for greater handicap accessibility, you'll also be pleased to learn that this business uses only American-made products as well as American labor. As their name suggests, America First Inc. is dedicated to helping our local economy, which is why all of the fixtures they install are made from high-quality materials by American manufacturers. To ensure complete customer satisfaction, America First Inc. offers a lifetime guarantee on all of their home remodeling services, while each product carries its own warranty. Needless to say, the work America First Inc. has done for other Solon and Twinsburg homeowners has received glowing reviews.
Since the list of home remodeling services offered by America First Inc. is so extensive, take this opportunity to learn more about what this team of general contractors can offer by visiting their website at www.residentialremodelingsolutions.com. If you have any questions about how you can improve handicap accessibility in your own Hudson, Ohio or Stow, Ohio home, feel free to give them a call at 330.389.7116. Their team would be happy to provide additional information about the wheelchair ramps, walk-in baths, and other features they've installed for homeowners throughout the Twinsburg, Ohio and Solon, Ohio areas.
Want to receive 20% off any remodeling service from America First Inc? Or even 30% off walk-in tub installation? Click HERE to take a short survey!
America First Inc.
7250 Cottonwood Ct
Ravenna, Ohio 44266
Ph: 330.389.7116
www.residentialremodelingsolutions.com