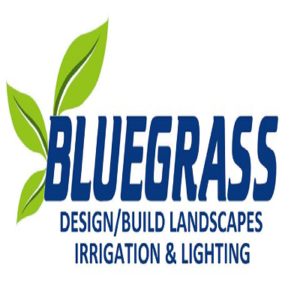 By Fiona Vernon
The warm breezes and hot sunshine are letting you know that summer has arrived, and it's time to have some fun! After more than a year of hunkering down at home to stay safe from COVID-19, individuals who are vaccinated are daring to meet with the friends and family they have been missing for so long. When you want a backyard makeover to create the perfect place for entertaining, Bluegrass is the ideal phone call to make for custom landscaping in Northeast Ohio. They offer full-service design and build services with the sole purpose of your satisfaction.
Where do you even start?
You love sitting on your sister's deck because of the soothing atmosphere, but you have a hard time determining what gives it that feeling. You want your own home to reflect that cozy feeling. All you have to do is call Bluegrass! We bring almost 30 years of industry experience when we sit with you to discover precisely what atmosphere you would like. We invite you to describe your sister's backyard and can help find the source of the peacefulness.
Perhaps you hear the trickling of water. We can suggest a bubbler rock fountain or waterfalls customized to a particular area close to where you sit having your morning coffee. Maybe it's the smell of wood and the crackling of a fire that brings you happiness. We might incorporate into the plan some custom hardscaping with a firepit surrounded by a stone patio with benches. We then might enhance the decor with the addition of landscape lighting along the path.
We help you from beginning to end to develop the pristine space that you deserve.
How can you keep your grass looking green and lush?
Perhaps you like the feel of the grass between your toes, but you dislike what seems like constant work to keep it healthy. Here at Bluegrass, we can provide a couple of different solutions so that you can have the best of both worlds without taking time away from your family.
Let's say that you don't mind being outside for a couple of hours on a Saturday morning, mowing the lawn and trimming the edges. You just don't like the extra work, standing out there to water it. The dogs and kids get involved, and it's nothing but a waste of water and patience. Our consultants have been planning irrigation systems for over 40 years and want you to get the most for your money. We can custom design a watering system that contains the latest irrigation techniques in the most cost-effective manner.
The second option is the installation of synthetic grass. While some people think artificial turf is only for sports fields, its use in a residential setting has increased exponentially. 70% of a water bill in the summer months is from watering a lawn, and that doesn't even count if you pay someone else to maintain it every seven to 10 days. We can save you time and money by eliminating labor and the need to water with artificial grass that gives you the look and feel of being natural. Your lawn will always be green and durable enough to sustain high traffic from children and pets, featuring a high drain rate so that they can be played on as soon as the rain has ended. Additionally, we design and install custom indoor and outdoor putting greens so that you can improve your short game any time of year.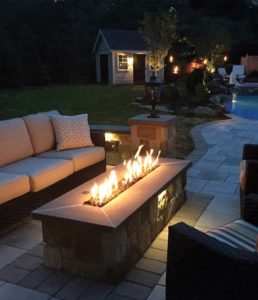 Professional landscape design is one of the best ways to create a space depicting the comfort you want out of life. Want a patio to sit on in the morning for your coveted hot cuppa tea? We can do that. Want to hear the fire crackling every Friday night? We can do that, too. Let us make every day feel like a vacation right in your backyard. Call Bluegrass today at 330.492.8733 or visit us online!
Bluegrass
4855 Hills and Dales Rd NW
Canton, Ohio 44708
330.492.8733
bluegrassincorporated.com
Facebook Page