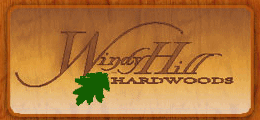 By Fiona Vernon
Snow has been covering the ground for what seems like forever and even though Jack Frost gives residents from Coshocton, Ohio, to Akron, Ohio, an occasional break in the weather, he isn't leaving until Mother Nature deems it's time for spring to arrive. Many people in Summit County, Ohio, are trying to meet their New Year's resolutions of being active and improving their health; however, they are getting sick and tired of going to the gym over the snow and ice-covered roads. Homeowners sometimes don't realize that they can meet their activity needs, as well as add kitchen storage space, while performing a kitchen remodel. Windy Hill Hardwoods in Canal Fulton, Ohio, offers a cost-effective way of remodeling with their affordable home remodeling materials — such as hardwood flooring, granite countertops, kitchen cabinets, and so much more. Visiting their showroom will make every homeowner aware of the numerous options available while upgrading their kitchen space!
With the weather being so cold and people wanting to increase their activity, as well as fight cabin fever, homeowners have the option of visiting Windy Hill Hardwoods in Canal Fulton for their affordable home remodeling materials. When someone is looking or a cost-effective way of approaching a kitchen remodel, there is no better decision than to peruse the wide selection of kitchen cabinets, hardwood flooring, and granite countertops at Windy Hill Hardwoods to achieve the end goal of a beautiful kitchen on a limited budget. They design and create their own line of JMark cabinetry, which offers standard features for which many other companies would charge. Their cabinet boxes are ½" plywood construction for lasting durability and strength, as well as the boxes and shelves being match-stained and finished inside and out. No JMark kitchen or bathroom cabinet contains particle board and each ¾" shelf is made of plywood, and there are so many more features that come standard.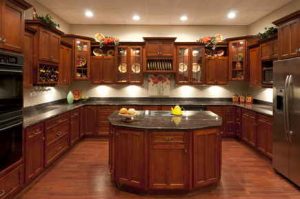 It is a short drive from anywhere in Summit County to visit the warehouse and ever-changing showroom inside Windy Hill Hardwoods. When a homeowner would like to upgrade their current kitchen, they can peruse the vast array of flooring selections that can be chosen for any project. Not only do they carry hardwood flooring that can be matched to any décor, but they also carry a variety of tile and laminate flooring products to suit any budget or lifestyle. Upgrading a kitchen is easy with the options that Windy Hill Hardwoods offers in their variety of colors in granite countertops, which add a stain and heat-resistant quality that will benefit breakfast, lunch, and dinner every day. Talking to the knowledgeable and experienced staff can help anyone from Coshocton to Akron decide what cabinet designs and styles will fit best in the space allotted so that they can add the desired kitchen storage space to make their lives more efficient.
Anyone in Summit County, Ohio, who would like to fight the battle of cabin fever and inactivity can visit the showroom and warehouse at Windy Hill Hardwoods in Canal Fulton, Ohio, for all their kitchen remodel needs. They offer a wide selection of affordable home remodeling materials, like kitchen cabinets and hardwood flooring, that will not only add kitchen storage space, but will also create a new and upscale appearance in any aged home. The hardwood, laminate, or tile flooring are available in many hues, and the granite countertops will finish off a beautiful décor and daily efficiency with its heat and stain resistance. Homeowners from Coshocton, Ohio, to Akron, Ohio, who have been searching for a cost-effective way of remodeling need look no further than Windy Hill Hardwoods, from design to product.
Windy Hill Hardwoods
4500 Erie Ave.
Canal Fulton, Ohio 44644
330.837.9710
windyhillhardwoods.com
Facebook Page