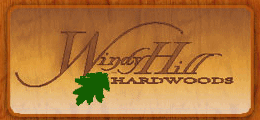 By Fiona Vernon
When wanting to tackle a remodel, many homeowners like to go about the process in the most financially sound way possible. Someone may realize that they just do not have the skill for carpentry and must hire a company to do the work; however, many others are handy and can implement a remodel themselves. With today's technology, it isn't difficult to pick up a few new tricks, ideas, and suggestions from YouTube, and many other places on the internet. Not only can individuals extend their finances by undertaking a home remodel themselves, but they will also save money by visiting the interior wood products showroom at Windy Hill Hardwoods in Canal Fulton, Ohio. Planning any kind of interior home remodel in the fall and winter is a great idea, because it allows the homeowner to make the best of their time indoors. People from Wadsworth, Ohio, to Louisville, Ohio, spend more time inside their homes anyway because of the colder temperatures, so it's the perfect time to either change minor things around the house – including wooden door or window trim and baseboards — or embark upon a full-scale remodel in the kitchen or bathroom. Anyone in and around Akron, Ohio, can visit the knowledgeable staff at Windy Hill Hardwoods for home remodeling materials, such as bathroom vanities, kitchen cabinets, hardwood flooring, and granite countertops, while discovering all the benefits of working around the house in the cooler months.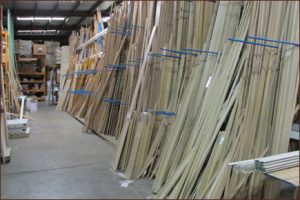 Fall begins as a time of bonfires and wearing hoodies and lead to a gradual migration indoors as temperatures begin to drop. It doesn't usually take very long for homeowners from Akron to Canal Fulton to get restless and a little bit bored, if they are honest with themselves. Completing an interior home remodel in the fall and winter has many benefits besides making good use of one's indoor time. Paint likes cooler weather, and fall temperatures are still warm enough to allow the opening of windows for air circulation, but the humidity and heat are drastically reduced compared to summertime. Another reason it's nice to remodel in the fall and winter is that construction companies generally charge less in the winter months, because they aren't as busy, meaning if a homeowner in and around Louisville finds themselves in need of professional assistance, it won't damage their wallet as much. Surprisingly, people can also save on energy costs by remodeling in the winter. They will stay warmer as they are moving around, so the furnace can be set a tad lower!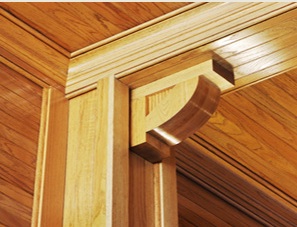 Someone may decide on the way home from work one day to stop and peruse the home remodeling materials at Windy Hill Hardwoods. They have their partner meet them there, and their brains start to churn with splendid ideas for that kitchen remodel they have been thinking about for the past couple of years. They discover affordable kitchen cabinets and granite countertops at the interior wood products showroom, and realize that they can remodel at a fraction of the cost at which they had thought possible. Much to their satisfaction, they won't have to shop anywhere else at all, because Windy Hill Hardwoods also has a vast array of wooden door and window trim, as well as the baseboards and hardwood flooring, to complete the finishing details. They are both very excited as they anticipate their winter project! Another homeowner from Wadsworth may have decided that a bathroom remodel is in order and takes a Saturday morning to visit Windy Hill Hardwoods. Their friend had told them about this reputable carpenter with outstanding quality and pricing on bathroom vanities and cupboards that boast many standards for which other companies charge. After talking to the impressive staff, he purchases some home remodeling materials to get started and will be back next weekend for more!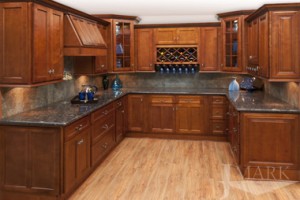 With technology, humans adapt to many things very well. Hot and cold can be tolerated, since they can move indoors with AC or furnaces. It also gives them the means to expand their knowledge from the comfort of their own homes with the internet. Instead of having to go out back, cut some trees, and use them for a planned interior home remodel, homeowners can rely upon the expert reputation and quality home remodeling materials at Windy Hill Hardwoods in Canal Fulton, Ohio. Whether someone in Louisville, Ohio, is overwhelmed and needs advice or another in Akron, Ohio, is an advanced do-it-yourselfer and needs quality products, anyone will feel comfortable as soon as they walk through the doors of the interior wood products showroom. Regardless if someone in Wadsworth, Ohio, is looking for affordable kitchen cabinets, granite countertops, or hardwood flooring for a kitchen remodel, or bathroom vanities and wooden baseboards for a bathroom remodel, Windy Hill Hardwoods can supply all they will need for a beautiful upgrade. They can even find the finishing details of wooden door and window trim to help keep the cold air away in the deep winter months. Anyone can feel confident in their choice to rely on Windy Hill Hardwoods for their project needs with an exquisite, satisfying result this fall and winter.
Windy Hill Hardwoods
4500 Erie Ave.
Canal Fulton, Ohio 44644
330.837.9710
windyhillhardwoods.com