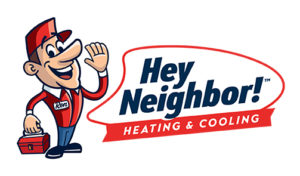 By Fiona Vernon
While spring weather may be unpredictable, the one thing that individuals can be sure of is that allergies associated with this time of year are a sure thing. With pollen season making people from East Sparta, Ohio, to Meyers Lake, Ohio, feel desperate for clean air, Hey Neighbor can help alleviate the miserable symptoms from their spring allergies by adding an air purifier to their HVAC unit. This reputable cooling company can easily do everything during their annual AC inspection and tune-up visit. Not only do they offer affordable preventative maintenance to keep AC running efficiently and lowering cooling bills, but they also provide repair and installation on virtually every name brand in the industry, including Trane and GE. For free AC estimates and 24-hour emergency service, homeowners from Louisville, Ohio, to Magnolia, Ohio, trust Hey Neighbor. Call 330.875.9300 today to get on the schedule!

Many people who live from Meyers Lake to Louisville will look for ways to alleviate spring allergies at some point in their lives, and Hey Neighbor can help make it easier by adding an air purifier to the HVAC unit. It uses an internal fan to pull the indoor air through filters, removing debris that typically activates allergies, like pollen, pet dander, and bacteria. It is constantly working so that people can be comfortable in their own homes, and that's the entire goal of this reputable heating and cooling company, no matter the season. The EPA suggests that indoor air is up to five times more polluted than outdoor air. When dogs, smoke, and other factors are added, it can be up to 100 times dirtier. Some of the benefits of air purifiers include:
Eliminating unpleasant odors
Filtering out dander, fur, and allergens from pets
Removing smoke from fireplaces or tobacco
Removing up to 99% of mold, pollen, viruses, and bacteria
Filtering out dust before it settles

Different air purifiers exist, but Hey Neighbor helps evaluate each situation so that homeowners from Magnolia to East Sparta can make the best choice for their family. A few of the options include:
True HEPA + UV-C

Most expensive for a reason. They are the best on the market and help high allergen areas, who have lung problems, and those with significant allergic reactions. HEPA filter with germicidal UV light to trap 99% of airborne allergens, germs, and bacteria.

True HEPA

Minimum level of protection for allergy protection. Filter out mold, pollen, and dust mites.

HEPA-type

Less expensive. Trap 99% of particles like dust and pet dander but are effective against dust mites and pollen.

Permanent HEPA-type

Don't need to be replaced but need to be cleaned occasionally.
There are many other varieties on the market, from activated carbon filters to UV purifiers, so call Hey Neighbor with any questions. They can also offer advice during their annual AC visit for inspection and tune-up. This will keep an AC running efficiently and lower cooling bills in the process. Whether it's a free AC estimate or the need for their 24-hour emergency service, Hey Neighbor provides affordable maintenance, repair, and installation.

Instead of facing the annual battle against pollen, homeowners from Louisville, Ohio, to East Sparta, Ohio, trust Hey Neighbor to alleviate their spring allergies by adding an air purifier to their HVAC unit. This reputable cooling company offers a range of affordable services — including annual AC inspections, tune-ups, maintenance, repair, installation, and even 24-hour emergency services. From Magnolia, Ohio, to Meyers Lake, Ohio, who wants to lower their cooling bills by keeping their AC running efficiently can call Hey Neighbor for a free AC estimate.
 
Hey Neighbor
Canton, Ohio 44705
330.875.9300
877.247.7661
OH LIC #35083
Website
Facebook Page