When it comes to battling the cold Central Ohio weather and proudly showing off your OSU Buckeye pride, Conrad's College Gifts in Columbus, Ohio has an assortment of Buckeye winter wear that will help keep you warm and stylish. As the leading provider of Buckeye apparel, they serve Buckeye fans from all over the country and with their new Food for Discount program; they are accepting canned good donations to help the needy within Franklin County, Ohio.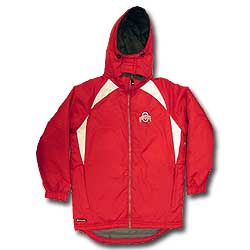 Established in 1969, Conrad's College Gifts has the honor of being the first ever exclusive Buckeye store to offer Ohio State merchandise such as Buckeye apparel, exclusive one-of-a-kind specialty items and OSU souvenirs. When it comes to finding quality Buckeye winter wear, look no further than Conrad's. You can stay warm in their Ohio State scarlet Athletic O Hooded Winter Coat or their cream colored 1/3 Zipper Pullover Hoodie, both of which are water resistant and will help protect you from the harsh Ohio winter winds. You can also show off your OSU Buckeye pride with their selection of different colored fleece gloves and knit hats, Touch Screen Knit Gloves, and different types of OSU scarves, all which sport the famous Ohio State scarlet and gray colors and the OSU athletic O. You can even ensure your puppy is warm with their Embroidered Athletic O Pet Sweater!
But this family-owned and operated business serves more than just as a provider of quality OSU merchandise. They strive to better their local community of Columbus and other communities within the metropolitan area in Central Ohio. They achieve this goal with their annual Food for Discount program. With this program they accept canned good donations and non-perishable food items for both humans and animals in return for a 15% discount on any regular priced item for that day only. These donations are then sent to the Mid-Ohio food bank and local animal shelters to help feed the needy throughout Franklin County.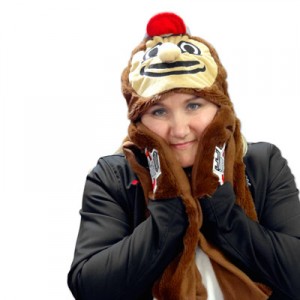 There's something to be said for a business that helps out those in need within their local community and with Conrad's College Gifts in Columbus, Ohio, you truly understand that the Buckeye fighting spirit encompasses more than a passion for a college team. It's about a sense of community and trying to ease the lives of those who have little to nothing within Franklin County, Ohio and that kind of generous spirit is something that every Buckeye fan should be proud to help support. So before you head out to purchase some Buckeye apparel, grab a couple of those canned goods that are just sitting in your cupboard. By providing a canned good donation you can help feed a person or animal in need in Central Ohio and get a fantastic discount on some great Buckeye winter wear. For more information on how you can show your OSU Buckeye pride and make a donation to help those in need, contact Conrad's College Gifts toll free at 888.443.8678 and ask about their Food for Discount program.
Conrad's College Gifts
316 West Lane Ave
Columbus, Ohio 46201
http://www.conrads.com/