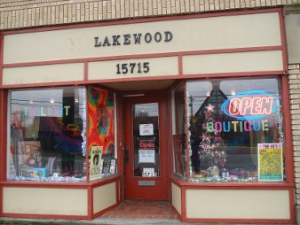 If you're looking for a more convenient and less harmful way to smoke, then you may be interested in trying out one of the electronic cigarettes that have become so popular lately. These new devices are not only great for those who want to cut out their bad habit, but for smokers who like the idea of tasting different flavors. Fortunately for those around the Cleveland, Ohio and Avon, Ohio areas, Twilight Boutique not only has a new inventory of Tsunami rechargeable e-cigarettes in eight delicious flavors, but a selection of Mini Kanger Protank 2s and Atmos disposable e-hookahs. Plus, this local smoke shop near Fairview Park, Ohio also has a wide array of vaporizers, hookah tobacco, body detox products, Helix pipes and more!
Twilight Boutique is the Fairview Park area's premier smoke shop, offering an impressive inventory of tobacco and non-tobacco products for smokers who want to try something different. So, if you're looking for hookah tobacco, Helix pipes, vaporizers, e-cigarettes or any other kind of smoking device, chances are that you'll be able to find it within Twilight Boutique's spacious store. Of course if you don't know exactly what you want, the associates at this local establishment would be more than happy to answer any questions you may have about their products, even the new e-cigarettes and e-hookahs they now have in stock.
As far as e-cigs go, the Tsunami rechargeable e-cigarettes now available at Twilight Boutique are great for those just starting out. Easy to use and available with eight different flavored liquids, the Tsunami rechargeable e-cigarettes are an excellent investment whether you're trying to quit smoking or just want to get in on the e-cig trend. As these electronic cigarettes last up to a carton of regular cigarettes, they're also quite the value!
In addition to their e-cig kits, Twilight Boutique also has Mini Kanger Protank 2s now available. Glue-free and crafted with a Pyrex glass tank, the Mini Kanger Protank 2 has such features as a replacement atomizer head, bottom coil and 1.5ml capacity. With 3″L x 9/16″D dimensions, the Protank can be paired with a number of different Ego series batteries, and offers impressive performance!
If you're wary of purchasing a whole kit without knowing whether you enjoy smoking from an electronic device, you'll be pleased to learn that Twilight Boutique is also offering Atmos disposable e-hookahs. The Atmos disposable e-hookahs are also available in a number of different flavors, but unlike the Tsunami, they can be tossed out when you're finished. With its slim design and light weight, the Atmos almost feels like a real cigarette, so it's a good choice for those who are trying to quit.
While Twilight Boutique's new inventory of electronic products is definitely worth looking into, they have a wide selection of Helix pipes, hookah tobacco, vaporizers and other items for those who prefer traditional smoking products. Plus, they even have body detox products if you'd like to cleanse your system! One trip from your Cleveland or Avon home to Twilight Boutique and you're sure to find the item you're looking for.
To learn more about the hookah tobacco, Helix pipes, vaporizers and body detox products available from Twilight Boutique, visit their website at www.twlightboutique.ezlocal.com or check out their Facebook page. If you have any questions for this local smoke shop near Fairview Park, Ohio, don't hesitate to give them a calla t 216.221.7777. But to see their new inventory of Tsunami rechargeable e-cigarettes, Mini Kanger Protank 2s and Atmos disposable e-hookahs, take the quick trip from your Cleveland, Ohio or Avon, Ohio home to Twilight Boutique.
Twilight Boutique
15715 Madison Ave
Lakewood, Ohio 44107
Ph: 216.221.7777
www.twlightboutique.ezlocal.com