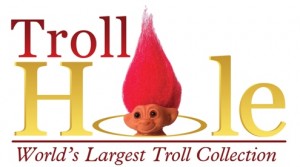 With Christmas just weeks away, chances are you're still on the hunt for a few holiday gifts to give to your friends and family. Fortunately for those around the Massillon, Ohio; Canton, Ohio; Akron, Ohio; and greater Northeast Ohio region, there are a number of places you can go in order to find the perfect present for that impossible-to-shop-for person on your list. Amish Country, for example, is frequented by residents from all over the region, as well as neighboring states. If you plan on visiting this area on your shopping excursion, you may also want to make a stop in Alliance, Ohio—the home of The Troll Hole Art Emporium! Offering a one-of-a-kind museum tour featuring thousands of new and vintage trolls, The Troll Hole Art Emporium can provide you with a fun and interesting activity to break up your day of shopping. Plus, as the tour ends at The Troll Hole's unique gift shop, you'll even have the opportunity to peruse their selection of specialty chocolate, whimsical jewelry, handmade toys, metal garden art, and more!
Though you're sure to find some charming stores around Amish Country, you're unlikely to happen upon anything quite like the unique gift shop at The Troll Hole Art Emporium. For starters, this Alliance establishment is attached to Northeast Ohio's most unusual museum. By making a stop at The Troll Hole Art Emporium on your search to find the perfect holiday gift, you'll be able to take a fascinating museum tour through the world's largest collection of new and vintage troll dolls. On your journey through the weird and wonderful world of trolls, you'll not only be hit by a wave of nostalgia as you view the Norfin trolls from the late 80s and early 90s, but you'll also learn about the history of trolls and the lore behind them. Since you probably don't know a lot about how modern troll dolls came to be, The Troll Hole Art Emporium's museum tour will fill your head with all kinds of new and interesting facts!
Since The Troll Hole Art Emporium is offering special tour rates from November 20-January 5, you may even be able to get a discount on this entertaining experience. Anyone with a 44601 zip code who wants to take a group of 4 or more on the tour will be able to do so for free! Needless to say, this will be one of the most eventful trips you take this holiday season.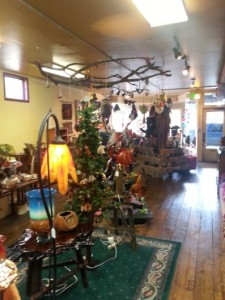 If you do take the trip from your Canton, Massillon, or Akron home to The Troll Hole Art Emporium, you'll be especially impressed by how the museum tour ends—in a unique gift shop filled with specialty chocolate, toys, garden gifts, and other items that aren't quite as easy to come by. Along with a wide range of troll-inspired products, The Troll Hole Art Emporium offers an assortment of specialty chocolates including chocolate fondue, chocolate pizza, and chocolate-flavored coffee drinks, including chocolate chai from Fireside. If you're looking for a holiday gift that isn't on the sweet side, rest assured you'll find something for the last person on your shopping list. Maybe one of their children's fabric toys or a fairy scarf, for instance.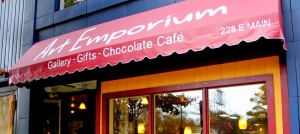 For those who plan to do some holiday gift shopping around Amish Country, there's no better place to stop on your trip than The Troll Hole Art Emporium. With a fun museum tour through exhibits of new and vintage trolls, as well as a unique gift shop with specialty chocolates and more, this Northeast Ohio establishment truly is a sight to behold! To learn more about what The Troll Hole Art Emporium has to offer, visit their website at www.thetrollhole.com. If you have any questions or you'd like to schedule a tour, just give them a call at 330.596.1157. Since this establishment is conveniently located near the Canton, Ohio; Massillon, Ohio; and Akron, Ohio areas, you don't have to travel far to spend a memorable day with your loved ones!
The Troll Hole Art Emporium
228 E Main St
Alliance, Ohio 44601
Ph: 330.596.1157
www.thetrollhole.com