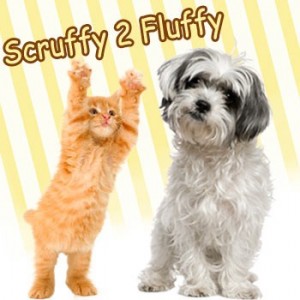 Most people are under the impression that their feline friends can groom themselves. After all, most cats are wary of any water that isn't in their bowl. Plus, you'll often find your own cat bathing itself in your Massillon, Ohio or Wooster, Ohio home. However, while you may not have given much thought to feline styling before, it's important that owners take the proper cat grooming steps in order to keep their pets healthy, happy and beautiful, which is why a trip to Scruffy 2 Fluffy may be in order. As this Stark County, Ohio pet salon employs a staff that is experienced in all facets of pet trimming and grooming, it's safe to say that they know a thing or two about proper cat care!
It's true that cats are meticulous in their grooming habits, but that doesn't mean that they don't need a little help from their pet parents as well. Owners should pay close attention to their cats' eyes, ears and coats in particular. By regularly brushing your feline friend's fur, eliminating ear wax buildup with special wipes and cleaning its face every few days, you'll be able to tackle the most important parts of cat care. However, for more involved tasks such as feline styling and nail trimming, it's best to visit a professional pet salon like Scruffy 2 Fluffy.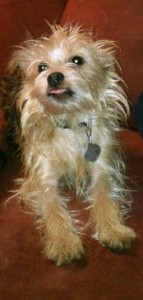 What the trained groomers at Scruffy 2 Fluffy know very well is that the key to good cat grooming lies in the length of the animal's coat. Depending on the type of cat you own, its needs will vary. For instance, cats with short, single coats like the Siamese, Burmese and Cornish Rex require little pet trimming and grooming. American shorthairs, British shorthairs and Scottish folds can usually do with a monthly trip to the pet salon. Cats with semi-long hair such as Maine coons should be combed and bathed a little more regularly. And for those with long, flowing coats like the Persian, owners should clean their faces every other day while taking them for professional cat grooming at least weekly or bi-weekly.
A trip from your Wooster or Massillon home to Scruffy 2 Fluffy will allow your cat to get the feline bathing and styling you may not be able to perform on your own. While you can certainly handle basic cat care, Scruffy 2 Fluffy's experienced groomers are better adept at pet trimming of fur and nails as well as anal gland express. At-home maintenance combined with regular cat grooming sessions at this Stark County establishment will go a long way in keeping your pet healthy and looking good!
As cat care is something that Scruffy 2 Fluffy is very familiar with, the staff members at this Stark County, Ohio pet salon will prove to be a terrific resource for all of your cat grooming concerns. If you have any questions about feline styling or pet trimming in general, give them a call at 330.313.6192. Or, contact them to set up an appointment before taking the trip from your Massillon, Ohio or Wooster, Ohio home to give your cat the pampering it deserves!
Scruffy 2 Fluffy
1946 Whipple Ave NW
Canton, Ohio
Ph: 330.313.6192