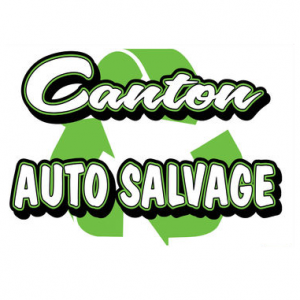 By Fiona Vernon
The snow and ice that are typical in winter can cause treacherous driving conditions, making it extremely important to ensure vehicles are in great shape before venturing onto any road from North Canton, Ohio, to Minerva, Ohio. Since Canton Auto Salvage stocks hundreds of foreign and domestic vehicles with recycled car parts, drivers who want to repair their car, truck, or SUV for a reasonable price can feel confident they'll find the affordable auto parts they need at this local junkyard. Those looking for everything from used blower motors and windshield wiper motors to heater control valves and hoses can also visit http://recycler.car-part.com/CantonAutoSalvage/ to see what products are in stock. Residents from Greentown, Ohio, to Waynesburg, Ohio, and beyond can contact Canton Auto Salvage directly at 330.453.3888 to see if this local scrap yard has the specific part they need.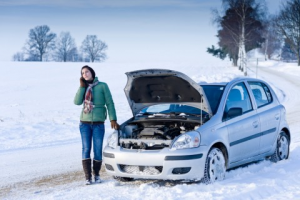 The extreme cold causes metal components that move together to deteriorate, because lubrication thickens. Rubber parts also suffer because the cold and wind cause them to dry out and crack more rapidly. Winter tends to be the busiest time of year for Canton Auto Salvage, although they are visited year-round by individuals from Greentown to Minerva looking for affordable auto parts. Numerous issues can arise when driving in such hazardous conditions, including heating system failure. The good news is that this local scrap yard carries a vast array of heating components — including used blower motors, heater control valves, and heater hoses. Residents throughout Waynesburg and North Canton only need to visit or give them a quick call to make sure that they have the right product in stock for their particular year, make, and model. The staff members at this local junkyard are committed to helping customers find the foreign and domestic recycled car parts they need, while encouraging customers to call with any questions they may have.
The majority of households have more than one car and a garage that won't hold all the vehicles, so one or more of them inevitably are outside exposed to the elements. Windshield wipers facing extreme temperatures quickly crack or get nicks in them, causing them to not clear the driver's view very well. Many people will turn their wipers on when the blades are still frozen to the windshield, putting stress on the gears and rendering the wipers unusable. Canton Auto Salvage offers a wide array of windshield wiper motors and other parts that can help with visibility when snow and ice would otherwise block a driver's vision.
Most drivers may be diligent enough to have their engines checked at a local repair shop; however, there are many other components that need inspected as well. Heating systems, for example, are crucial when the temperatures are in the single digits. And even though they can help improve visibility, wiper blades often go overlooked. Fortunately for individuals in Greentown, Ohio; North Canton, Ohio; and beyond, local junkyard Canton Auto Salvage offers a wide assortment of foreign and domestic recycled car parts that will come in handy this season, including used blower motors, heater control valves, heater hoses, windshield wiper motors, and so much more. A quick trip to this nearby local scrap yard gives residents from Waynesburg, Ohio, to Minerva, Ohio, the opportunity to obtain the affordable auto parts they need to ensure that their vehicles are properly equipped for winter driving without going over budget.
Canton Auto Salvage
1936 Baldwin Ave NE
Canton, Ohio 44705
330.453.3888
Facebook Page
Search Inventory