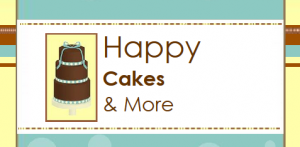 For years, Happy Cakes & More has been creating custom desserts for individuals in the Summit County, Ohio area and beyond! Now, they're still creating these quality desserts – but at their new location in Twinsburg, Ohio! If you're looking for something specific for your special event or to just pick up a quick treat, pay a visit to this local bakery's new shop at 2658 E Aurora Road. Here, you can select from a variety of unique cupcakes and cakes available in an assortment of delicious flavors that other bakeries in the area may not be able to provide! Some of the unique flavors available from Happy Cakes & More include:
Carrot Walnut
Mint Chocolate Chip
Sweet Mango
And Many More!
Alongside these custom flavors, Happy Cakes & More also creates unique designs to provide their customers with themed cakes and cupcakes to accommodate their celebration needs! If you think custom desserts would be right for your next celebration in Northeast Ohio, make Happy Cakes & More your first stop!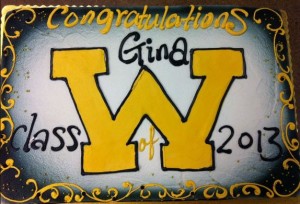 One of the largest celebrations you may have in your life is the celebration of your marriage! Shouldn't the cake you invest in for your wedding reception be as unique as you and your special someone? If you're planning a summer wedding, now is the perfect time to stop in to Happy Cakes & More and discuss cake options with one of their local bakers. With years of experience in the industry, these bakers are happy to sit down with you and help you come up with the design you want for your cake and decide what flavor you would prefer it to be in. For those who are hosting a smaller celebration, unique cupcakes are also available to help make your special day even more special!
Even if you're not hosting a wedding reception, Happy Cakes & More can create themed cakes and gourmet cupcakes to match your Northeast Ohio celebration—whatever it may be! Other custom desserts available from this local bakery in Summit County include:
Cassata Cakes
Cheesecakes
Delicious Cookies
Gourmet Brownies
And More!
For added convenience, Happy Cakes & More even offers Ready-To-Go cakes you can purchase by visiting their Twinsburg location instead of ordering ahead of time.
Although Happy Cakes & More may have moved locations in Twinsburg, Ohio, they are still proudly making the custom desserts you've come to love over the years! Best of all, they work with each of their customers to create the themed cakes and colorful cupcakes they need to make their spring celebration truly special! Have you tried one of this Summit County, Ohio bakeries unique cupcakes or cakes yet? If not, visit Happy Cakes & More today to see what you've been missing! To learn more about this local bakery in Northeast Ohio and the quality desserts they provide, visit www.happycakes268.com or call 330.963.0082 today!
Happy Cakes & More
2658 E. Aurora Road
Twinsburg, OH 44087
www.happycakes268.com
330.963.0082
Find them on Facebook!