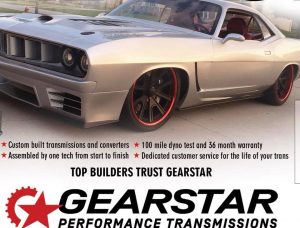 By Fiona Vernon
Many vehicle enthusiasts from Indianapolis, Indiana, to Seattle, Washington, quickly associate the thought of any high performance automatic transmission with Ford, GM, and Mopar transmissions; however, Allison Transmission, known for their innovative technology, has transformed throughout the decades to excel at diesel transmissions. When it comes to medium and heavy-duty transmissions, torque converters, and controllers, Gearstar Performance Transmissions offer decades of knowledge for the detail necessary in custom-built transmissions according to the specifications of the engines, horsepower and torque output, rear gear ratio, and the application for which they will serve. Anyone from Portland, Oregon, to Concord, North Carolina, looking for a commercial transmission rebuilding company will find all the power and experience necessary with one phone call to Gearstar Performance Transmissions.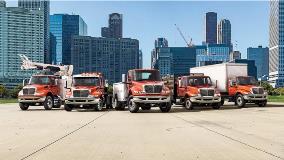 Allison Transmission is an American Manufacturer of medium and heavy-duty commercial transmissions that are specified by over 250 vehicle manufacturers throughout the world. They are utilized in a vast array of segments — including bus, refuse, fire, construction, distribution, military, and specialty applications. Allison founded and built the Indianapolis Motor Speedway in 1909 and funded several racing teams; however, the start of World War I saw them transitioning into machining parts, tools, and masters for the Liberty airplane engine. After the war, they entered a car in the Indianapolis 500 and won, but they then turned their attention to aviation. GM purchased Allison Transmission in 1928 to take advantage of their aviation expertise, with their work on the V1710 12-cylinder aircraft engine, making them a major force in aviation. Approaching the end of World War II, they turned their attention to developing a transmission combining range change, steering, and braking for tracked military vehicles. After the war, Allison Transmission designed, developed, and manufactured the first fully automatic transmission for heavy-duty commercial vehicles — for the likes of delivery trucks, city buses, and locomotives.
Any industry from Seattle to Concord looking for a commercial transmission rebuilding company can call Gearstar Performance Transmissions to accommodate their specific requirements, whether it's for work on a diesel engine for a heavy-duty off-highway vehicle or for a large truck. One of five expert technicians follows each project from beginning to end to ensure the perfection in each custom-built high performance automatic transmission's detail. These masters of their trade keep up with the innovations presented by GM's Allison, Mopar, or Ford performance transmissions, who are constantly evolving. Allison has become experts in every field into which they have explored, from aviation and military to locomotives and commercial vehicles, from hybrid manufacturing to the 10-speed TC10 transmission released in 2013. With the combination of Allison's mission to deliver superior results in even the most challenging work conditions and the workmanship of the technicians at Gearstar, no vehicle from Indianapolis to Portland is out of their realm of expertise.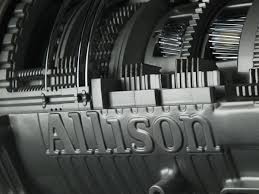 Gearstar Performance Transmissions excel in their goals by focusing on the perfection of custom-built transmissions that work harder than the ones in the neighbor's minivan, and Allison Transmissions exceeds their innovative goals to efficiently transfer power and torque from the engine to the drive wheels without interruption. This combination is to the advantage of any industry from Portland, Oregon, to Indianapolis, Indiana, looking for a commercial transmission rebuilding company, whether it's for a Ford, Mopar, or GM's Allison high performance, medium, or heavy-duty automatic transmissions. Anyone from Seattle, Washington, to Concord, North Carolina, who has relied on Gearstar Performance Transmissions for their excellence with diesel transmissions can attest to the fact that it's the only call necessary to keep their vehicle on or off the road for years to come.
Gearstar Performance Transmissions
132 N. Howard St.
Akron, Ohio 44308
330.434.5216
gearstar.com/
Facebook Page