By Gemma Chriss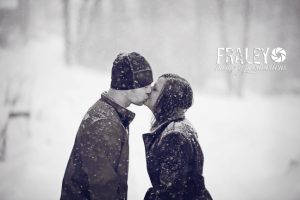 Holiday engagements continue to grow in popularity as many people believe there's no better time to make a promise of forever than during a season that celebrates family and togetherness. Couples who have recently made such a promise will undoubtedly spend a large portion of 2017 preparing for their upcoming nuptials. To help simplify the task of selecting a professional photographer for the big day, Fraley Memory Productions recently began running an impressive photography deal for individuals throughout Stow, Ohio; Barberton, Ohio; and beyond. This local studio in Cuyahoga Falls, Ohio is offering a free "mini" couples photo session to those who book their 2017 or 2018 wedding with Fraley Memory Productions prior to the end of March. Since engagement photos can get quite expensive, this offer may be especially appealing to those who are planning a wedding on a strict budget.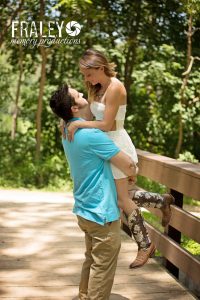 Though Fraley Memory Productions offers some of the most reasonable pricing around, they know how quickly the costs add up when planning a wedding. That's why this Cuyahoga Falls-based business is so excited to provide clients with the opportunity to save on their engagement photos. Individuals throughout the Stow and Barberton areas can look forward to receiving a free "mini" couples photo session just by booking this professional photographer for their big day. Those who recently celebrated a holiday engagement should note that although these sessions are shorter than usual, the quality remains the same.
Fraley Memory Productions' photography deal includes a 30-minute session at the location of their choosing. Though some couples opt to have their engagement photos taken in the studio, Fraley's team is happy to accommodate those who would prefer an outdoor setting instead. This offer also includes 10 edited photos with a print release, as well as 25 save-the-date cards. This professional photographer ensures that couples have everything they need to announce their upcoming nuptials to friends and family members without having to spend a fortune. However, since this photography deal is only available through the end of March, those who would like to take advantage of the discount are encouraged to contact Fraley Memory Productions as soon as a date has been set.
Since professional photographers tend to book well in advance, individuals throughout the Stow, Ohio and Barberton, Ohio areas should act fast to schedule their wedding and secure their free "mini" couples photo session with Fraley Memory Productions. Those who recently celebrated a holiday engagement and want to have their engagement photos taken soon can contact Fraley Memory Productions directly at 330.703.9228 or 330.608.5865 inquire about the current photography deal. Fraley's team can even set up a free wedding consultation for their clients' convenience.
Fraley Memory Productions
2751 Old Home Road
Akron, Ohio 44312
Ph: 330.703.9228 / 330.608.5865
www.fraleymemoryproductions.com
Facebook Page