For those who rely on a water softener system to reduce the hardness of their water, it's important to be well stocked up on water softener salt. From residential water softener salt to commercial water softener salt, Jesmae Salt has the top products you need to maintain soft drinking water this season. If you're from the Wadsworth, Ohio area, come visit their local store and find the product that best fits your water needs. Are you unable to make it to the store? In today's busy world, it's understandable that not everyone can make the trip out to this location for their softener salt. Luckily, Jesmae Salt offers free salt delivery services to their commercial and residential clients who are unable to pick up their salt products at the store. They even deliver affordable drinking water to those in the Norton, Ohio and Barberton, Ohio areas!
If you're in need of affordable drinking water for your Norton residence, contact Jesmae Salt. Although they're best known for their salt products, Jesmae Salt has a selection of 5-Gallon Spring Water, Distilled Water, and Reverse Osmosis Water. These wonderful drinking products not only help your family live a healthier lifestyle, but allow you to stay properly hydrated. Of course, having proper drinking water from your taps can help too! One way to help make your Wadsworth tap water more drinkable is to ensure you have a properly stocked water softener.
If you're looking for commercial or residential softener salt for your Barberton location, visit Jesmae Salt. They offer a variety of name brand products –including Cargill products—to help you with all of your salt needs. Other softener salt products they offer include:
Pro's Pick Duracube
Pro's Pick Redout Duracube
Diamond Crystal Solar Salt
Diamond Crystal Pellets
Diamond Crystal Redout Pellets
And More!
Whatever your softener salt needs may be, Jesmae Salt is there to help. If you need assistance finding the salt you need for your water softener unit, just speak to one of their knowledgeable staff. They'll be more than happy to work with you and find the salt that you need. If you're unable to transport the salt you need back to your Norton location, you'll be glad to know that Jesmae Salt offers salt delivery services – free of charge!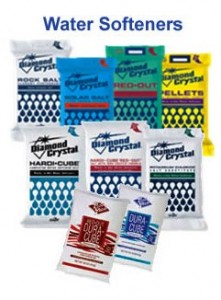 Since 2002, Jesmae Salt has been assisting those in the Barberton, Ohio area and beyond with all of their salt and drinking water needs. Because water is such an essential part of our day-to-day lives, Jesmae Salt is happy to offer affordable drinking water in 5-Gallon portions as well as a variety of softener salt products. Although they offer many types of residential water softener salt for your Norton, Ohio home, they also offer commercial softener salt – all of which can be delivered and installed in your system! For salt delivery services and more in the Wadsworth, Ohio area this season, contact the experts at Jesmae Salt! For more information, visit www.jesmaesalt.com or call 330.882.5785 today!
Jesmae Salt
7021A Manchester Road
Canal Fulton, OH 44614
www.jesmaesalt.com
330.882.5785