Once we retire, many of us want to be able to spend our Golden Years in luxury. However, sometimes this means we need a little extra help. If your loved one isn't quite capable of doing all the things they used to, consider The Inn at Whitewood Village in North Canton, Ohio. This senior assisted residence offers a variety of unique features that other assisted living residences are not capable of. One of their best known features is their personalized senior care. Each resident is given the individual care and attention they deserve while still allowing their independence. Here, their professional staff members happily treat your loved ones like their loved ones! Wouldn't it be nice to relax, knowing your loved ones are being cared for the way you want them to be cared for? For those with aging loved ones with special needs, The Inn at Whitewood Village also offers quality memory care that other assisted living residences in the Hartville, Ohio or Uniontown, Ohio area are not able to offer. When it comes to quality and professional care, make The Inn at Whitewood Village your assisted living residence of choice for your loved one.
The professionals of The Inn at Whitewood Village are more than just staff, but a team working around the clock to ensure your loved ones get the best in quality care available! Located in North Canton, this senior assisted residence is committed to delivering the best in services to each resident. These values are ingrained throughout the organization and are felt by every resident who joins their community. One way they ensure your loved one is well cared for is their personalized senior care. Each individual is unique, so it makes sense that they would have their own unique needs. For these reasons and more, each resident's private suite is designed to offer optimum comfort, security and privacy. This also includes a 24 hour onsite licensed nurse, three full meals a day, cable TV, electric, gas, and water, social events and activities, weekly housekeeping and laundry services. Additional services available include:
Medication Administration
Assistance with Hygiene and Dress
Assistance with Toileting or Incontinence
Assistance with Orientation
Assistance with Mobility
Assistance with Special Services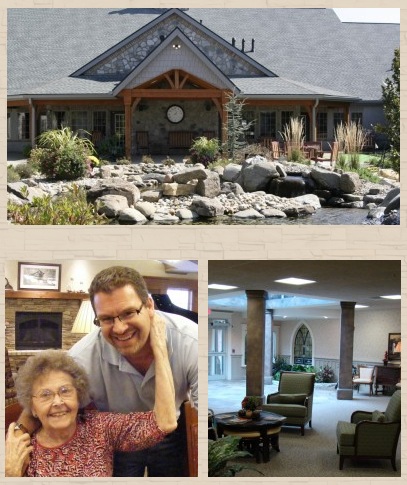 One of these special services that set The Inn at Whitewood Village apart from other assisted living communities in the Hartville or Uniontown area is their quality memory care. At The Inn at Whitewood Village, their staff recognizes that individuals with dementia and Alzheimer's disease require special care and services. Because of this, their friendly staff helps residents live their lives to the fullest by engaging them in activities and programs designed to enhance their independence and quality of life. If your loved one needs additional assistance but wants to keep their independence, The Inn at Whitewood Village is the perfect place to live!
You want your aging parents and grandparents in North Canton, Ohio and surrounding areas to be well cared for, but how do you choose the appropriate location for them? The Inn at Whitewood Village knows that the decision to move is often a difficult one, and that's why they take their time to build relationships with residents, their families and other professional care partners. Residents at this senior assisted residence choose their own day-to-day activities from many options, spending time as they please, maintaining independence and dignity. Residents can interact with one another through planned activities, quiet conversation, or during meals. Strong relationships are formed with one another, as well as with their caring staff. If your loved one is from the Hartville, Ohio or Uniontown, Ohio area and are in need of quality memory care or just a little additional help, The Inn at Whitewood Village can help. Their staff offers each resident the personalized senior care they deserve so their experience can be as fulfilling and pleasant as possible! For more information, visit www.innatwhitewood.com or call 330.499.1399 today!
The Inn at Whitewood Village
3146 Whitewood Street NW
North Canton, OH 44720
www.innatwhitewood.com
330.499.1399